Mobility is a basic trend in the development of technology, especially in the consumption.
One of the first tasks of mobility is wireless. So that products can get rid of the wires.
In terms of user experience, wireless experience is "cannot be returned after use". The simple, convenient and comfortable experience meets the needs of human nature. Among other things, earphones are one example. At present, wireless earphones have replaced traditional wired earphones. Various types and prices of wireless earphones are able to meet the needs of consumers. This is in terms of function and quality.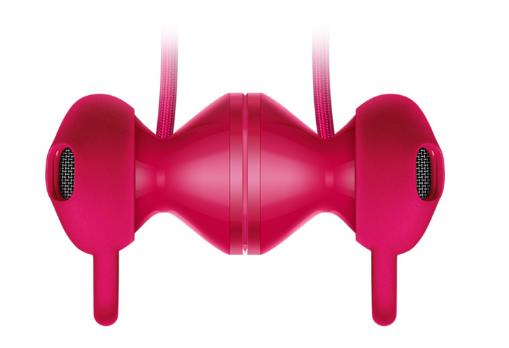 Split wireless earphones value a small and light body. HONOR FlyPods Pro will not worry you in this respect. The two earphones are placed in a matchbox-sized storage box.
Taking the mobile phone out of the storage box, we can see that the overall shape of FlyPods Pro. It is small. The earphone cavity is semi-in-ear. Down the earphone cavity is the wireless module part. The transition is HONOR's original "swan neck" design. A curve bends from the cavity part to the wireless module part. It is unique for FlyPods Pro in appearance.
The design of "Swan Neck" adds some beautiful elements and romantic colors to FlyPods Pro. It makes FlyPods Pro firmly worn. It makes FlyPods Pro distinguish most wireless earphones or simple or sporty cool styles.
The wireless module of FlyPods Pro earphone is a flat cylinder. There is a silver thin-edged collar at the junction with the end of swan neck. The outside of the wireless module is printed with HONOR Logo. The bottom is provided with two metal contacts.
FlyPods Pro earphones are made of polycarbonate. It has polished surface and smooth touch.
FlyPods Pro supports Bluetooth 5.0 technology. It connects to mobile phones through Bluetooth. After the first connection is successful, you can take out the earphone later. The mobile phone can be paired with FlyPods Pro.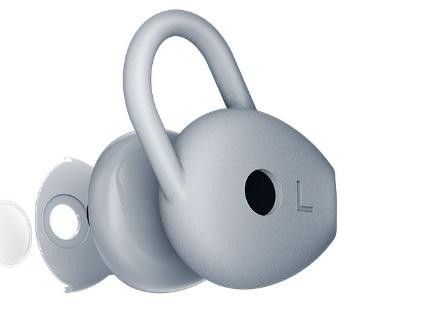 The simplicity of pairing is important for the use experience of Bluetooth earphones. The feature of automatic pairing when FlyPods Pro comes out of the box is natural and simple. It does not need the operation of switching power supply.
A single FlyPods Pro weighs only about 4.1 g. It is light. It's comfortable when wearing it on the ear. The semi-in-ear earplug cavity is ergonomically designed. HONOR indicates that it has been modified. This is according to the characteristics of the human ear canal. It is comfortable when in-ear.
Sports Bluetooth earphones have brought a lot of convenience in life and work. Today's sports Bluetooth Earphones are practical and colorful. It is worth owning one.