SAMSUNG W series releases a new machine every year. Then, SAMSUNG W21 is on sale this year. In fact, before folding the mobile phone, the W series was the most high-end series of SAMSUNG mobile phones. At least the price is the highest. But since last year, SAMSUNG's W series has directly started copying the design of folding screen phones. This year's SAMSUNG W21 is also in a state of folding up the mobile phone. What is the difference between SAMSUNG W21 and flod2 folding mobile phones?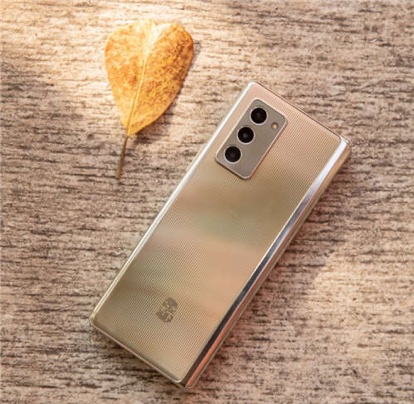 First of all, the most intuitive difference between SAMSUNG W21 and flod2 folding mobile phone comes from its appearance. SAMSUNG's W series has been featured in gold since its inception. This time W21 also uses gold. Its back cover has a special texture. This texture is not made under the chassis. Users can touch this grain. At the bottom of the whole body is a logo with a heart in the world. Compared with flod2, W21's gold color matching is more mature. After folding, the front of W21 will have a secondary screen. It will look a little slender. The network settings for W21 support 5G.
In addition, W21 uses a relief glass panel material. The hinge uses a multi-angle cutting process. It can do multi-angle hover at any time. This can meet everyone's more entertainment needs. Let's give the simplest example, the photographing function. You can use W21 on this table as a bracket. Then it can take automatic photos. There can be real-time preview function in the small window of the screen. In addition, when taking photos of others, you can set the modes. In a certain mode, the rear external screen can perform real-time picture preview. In this way, the subject can adjust his or her state at any time. With the support of such functions, boyfriends no longer have to worry about being rejected by their girlfriends because of their poor photographing skills. Every girl who loves beauty can see her real appearance in the real-time preview picture on the back. Then they can achieve accurate multi-angle adjustment.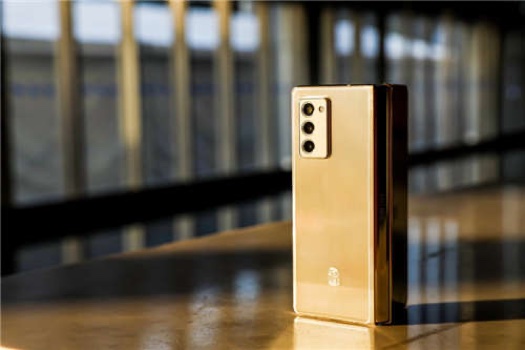 Compared with flod2, this w21 may be SAMSUNG's only folding screen phone with ultra-thin glass. It supports multitasking. Its inner screen is a large 7.6-inch screen. When people are working, they can open the three most frequently used apps and process tasks at the same time. In addition, if you use some three kinds of APP frequently, you can freeze the APP at the same time. When you use the combination again, you can extract them together as one piece. This is efficient for using at any time.
In terms of time, compared with the SAMSUNG flod2 folding mobile phone, the SAMSUNG W21 was launched two months later. As a smart folding mobile phone, the comparison between the two has attracted people's attention. We welcome everyone to evaluate it.