When it comes to smartwatches, there are plenty of options for both men and women. However, sometimes it can be a little tricky to find the perfect smartwatch for women. That's why we've put together this list of the best smartwatches for women! We'll go over some of our favorite picks. So, whether you're in the market for your very first smartwatch or you're just looking to update your current model, read on for the best smartwatches for women.
Apple Watch Series 7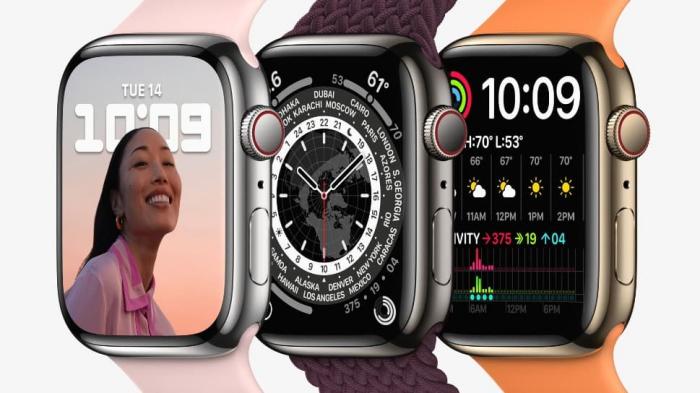 The new Apple Watch Series 7 is the latest release from the tech giant, and it offers several improvements over previous models.
The most notable change is the addition of a large, always-on retina display. This makes it much easier to see the time and other important information at a glance, without having to raise your wrist to activate the screen.
The thin display fits a woman's wrist and the fashionable design can be a harmonious part of everyday outlooks.
Additionally, the watch now includes built-in GPS and LTE, so you can stay connected even when you're away from your phone. It also features advanced sensor technology that can measure blood oxygen levels and make Emergency SOS calls automatically in case of an accident.
Timex Metropolitan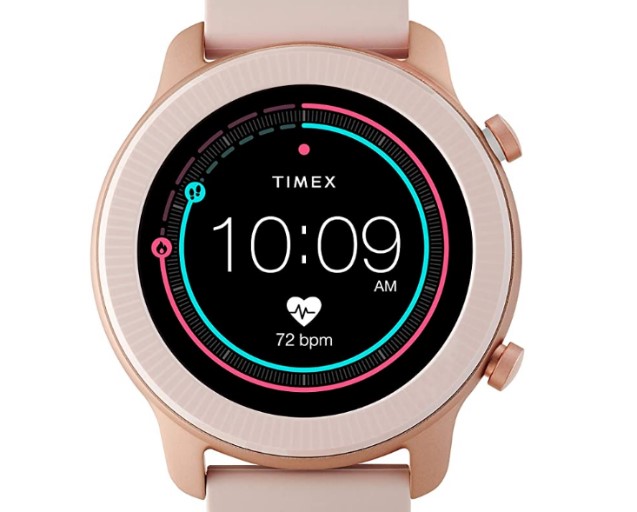 The Timex Metropolitan is an affordable, durable watch with a glass screen and a lightweight design. It is perfect for everyday wear, as it is both comfortable and stylish.
The Metropolitan is also available in a variety of colors, so you can find the perfect one to match your style. Especially, most of the smartwatches are in black or gray, which is too serious for ladies. However, this smartwatch offers a pink flavor, which can be an elegant choice for young women.
Whether you're looking for a new everyday watch or a gift for someone special, the Timex Metropolitan is a great option.
Samsung Galaxy Watch 3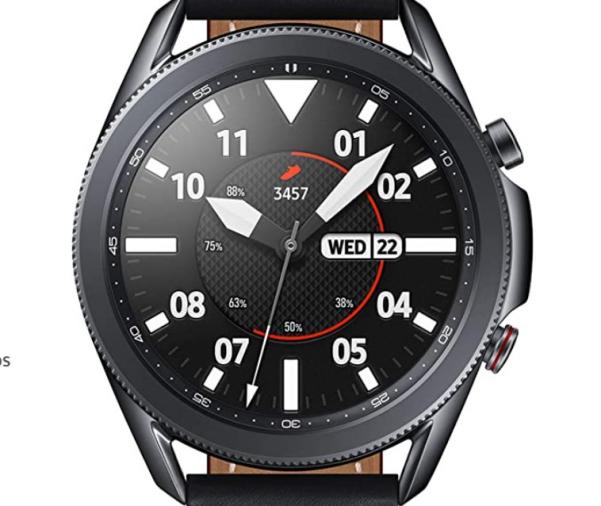 The Samsung Galaxy Watch 3 is the latest addition to the company's popular line of smartwatches. With a genderless design and powerful performance, this smartwatch is perfect for women who look for a cool style and require versatile functionality.
Like its predecessors, it offers a wealth of features and functionality, including excellent fitness tracking, mobile payments, and support for a wide range of apps.
However, the Galaxy Watch 3 sets itself apart from other smartwatches with its unique bevel navigation. With this feature, users can scroll through menus and lists with a simple twist of the bezel. This makes it quick and easy to access the information you need, without ever having to take your eyes off the road.
In addition, the Galaxy Watch 3 is also water-resistant and includes built-in GPS, so you can track your progress even when you're away from your phone. Whether you're looking for a fitness tracker or a smartwatch with a unique feature set, the Samsung Galaxy Watch 3 is worth considering.
Fossil Gen 5E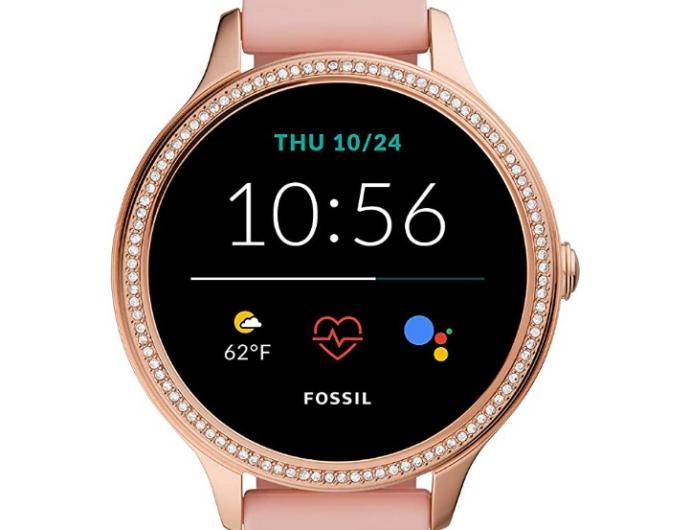 The Fossil Gen 5E is a popular smartwatch among young ladies for its vintage and luxury look, which combines technology and fashion successfully, so, you don't need to worry about sacrificing your style.
The Gen 5E is also water-resistant, making it a great option for athletes or anyone who enjoys being active.
The Fossil Gen 5E also has all the same features that have made previous models so popular, including a built-in heart rate monitor and GPS. With its sleek design and powerful features, the Fossil Gen 5E is sure to be a hit with consumers.
Fitbit Versa 3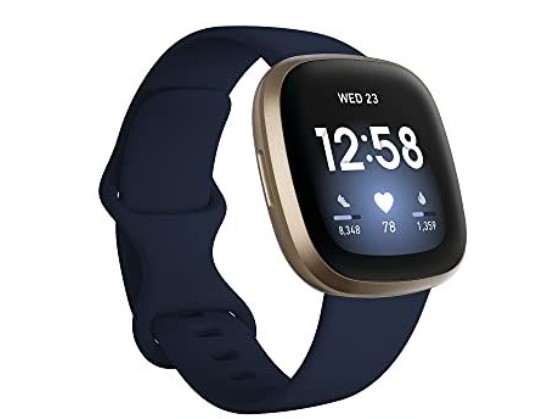 Fitbit's Versa 3 is one of the most feature-packed fitness trackers on the market. Its compact and lightweight design makes it an ideal choice for many women.
With built-in GPS, 24/7 heart rate tracking, and sleep monitoring, it has everything you need to stay on top of your health and fitness goals.
The Versa 3 also features Fitbit Pay, which allows you to make payments directly from your wrist, and an always-on display, so you can see your stats even when your hands are full.
Plus, with its 5-day battery life, you'll never have to worry about running out of juice in the middle of a workout. Whether you're a casual exerciser or a hardcore fitness enthusiast, the Versa 3 is sure to meet all of your needs.
Huawei Band 6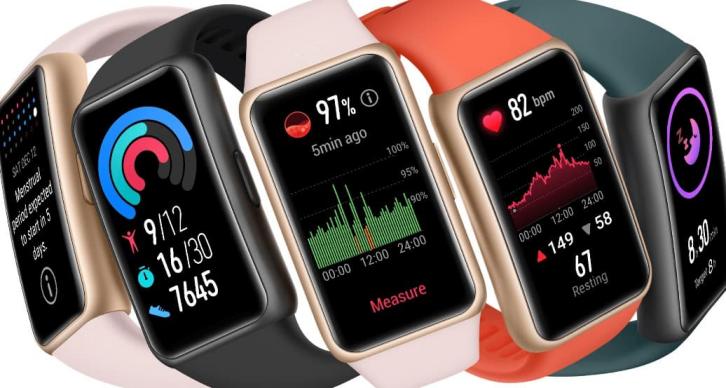 Sometimes traditional smartwatches are criticized for their heavy weight. The bracelet-style design makes the Band 6 a popular choice for women because of its lightweight.
It's an all-day SpO2 monitoring fitness tracker with a full-view display and a 2-week battery life. It also has 96 workout modes, making it a versatile choice for athletes and fitness enthusiasts alike.
The band 6's all-day SpO2 monitoring is a key feature, as it allows users to track their blood oxygen levels throughout the day. This can help understand how the body is responding to exercise and recovery.
The full view display is another great feature, as it allows users to see their data at a glance. What's more, the 2-week battery life is impressive, as it means that the band 6 can be worn for extended periods without needing to be charged.
Overall, the band 6 is a great choice for those looking for an all-day SpO2 monitor with extended battery life and versatile workout tracking.
Conclusion
There are a lot of great smartwatches on the market, but finding the right one for you can be tough. With so many features and options to choose from, it's important to know what you're looking for before making a purchase.