Upcoming Harry Potter RPG Hogwarts Legacy will release on Nintendo Switch, despite the platform not being mentioned during the recent gameplay reveal.
As spotted by Nintendo Everything , the official Hogwarts Legacy website FAQ section lists Nintendo Switch among the platforms that the game will be available on, while the bottom of the website shows a Switch icon alongside PlayStation, Xbox and PC icons.
In addition, Amazon is listing pre-orders (which are now sold out) for a physical version of Hogwarts Legacy on Switch - suggesting this will be a fully-fledged version of the game rather than simply a cloud version.
When Hogwarts Legacy was first announced back in 2020, it was confirmed that the Harry Potter RPG would be coming to PS5 , Xbox Series X , Xbox Series S , PS4, Xbox One and PC, but there was no mention of a Nintendo Switch version. Even at the Sony State of Play showcase on March 17, where Hogwarts Legacy was revealed properly for the first time , there was no mention of the game coming to Switch. Although, as a PlayStation-focused show, that's not entirely surprising.
Opinion: it'll take magic to make it good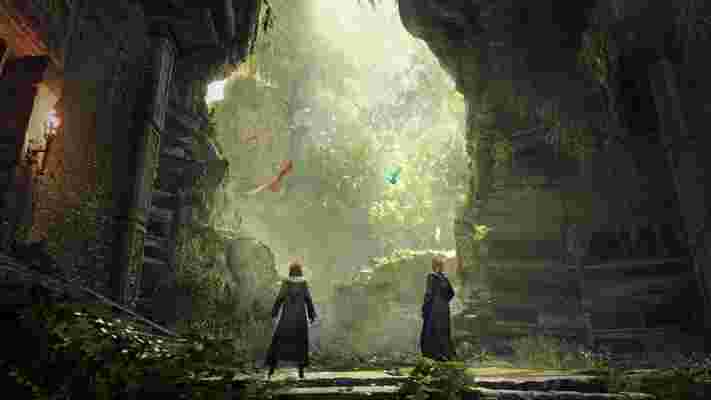 While a Nintendo Switch version of Hogwarts Legacy is good news, I can't help but be surprised that the Harry Potter RPG is coming to Nintendo's console.
Hogwarts Legacy's gameplay reveal introduced us to a richly detailed and, frankly, gorgeous take on the Harry Potter universe. The build we saw in the State of Play showcase was running on PS5, so we were seeing the game at its current-gen best. The question is, with so much going on on-screen, will the Nintendo Switch be able to capture that magic? I'm worried the PS4 and Xbox One will be able to cope, let alone the Nintendo Switch.
There's almost no way that Hogwarts Legacy will look the same on Switch as it did in the PS5 gameplay, but it's likely it won't perform as well either. Creating a game across generations isn't an easy task, and Hogwarts Legacy doesn't seem to be pulling any punches when it comes to utilizing the PS5's power - we saw combat between multiple enemies and tons of spells (and special effects) whizzing past the camera, then there's the ability to fly around Hogwarts on the back of a broom, demanding significant draw distances from the console.
All this means the developer could run into performance issues developing Hogwarts Legacy for the less powerful Switch. I certainly don't expect the experience to be the same as it will be on the latest hardware.
I'm hoping Avalanche takes the time and care Hogwarts Legacy on Switch needs, but only time will tell if the game on Switch is as spellbinding as its PS5 counterpart appears to be.
Curses! Hogwarts Legacy has cast its spell on me and now I'm a believer
Hogwarts Legacy must have cast an enchantment spell on me during Sony's State of Play event because I'm utterly spellbound by how good it looks.
My interest in Harry Potter petered out shortly after the release of the third book, The Prisoner of Azkaban. It's not because I didn't like the books, I place the blame solely on the shoulders of the film adaptations. The Harry Potter in my head was usurped by the bad acting of a young Daniel Radcliffe and co. and I've never been able to shift their portrayals since.
So I didn't expect to have anything but a passing interest in Hogwarts Legacy but I was drawn in by its richly-detailed world, the magical combat mechanics, and RPG systems on show. The State of Play lifted the petrification curse that hit my heart many years ago.
Massive muggle
Hogwarts Legacy is the reinvigoration tonic that I've been waiting for. I'm excited to rediscover what has always been a fascinating wizarding world, and one that has never been presented so intricately before. From exploring the labyrinthine halls of Hogwarts itself with all its secret nooks and crannies to hopping on a broom and soaring through the sky, Hogwarts Legacy is so densely populated with things to do I can only imagine how excited diehard Potter fans must be.
Even the game's combat, an area that I was sure would be a stumbling block, appears to be slick, engaging, and – as you'd probably expect – rather magical. You can slam enemies into the ground repeatedly like something out of a cartoon sketch, brew stat-enhancing potions to deliver more damage, burn foes to a cinder with scorching fire attacks, and unleash a firework display of spells from your wand like it's Chinese New Year. It's quite the spectacle.
I was also surprised to hear that you can actually kill people in Hogwarts Legacy. The Killing Curse spell is included in the game, which isn't something I expected in a franchise that's as family-friendly as Harry Potter. I'm not a sadist or anything – it's not like I'm desperate to shank Bowser with a star in the next Super Mario game – but knowing the developer Avalanche Software isn't afraid to lean into the darker side of the source material has me intrigued.
You're a wizard, Adam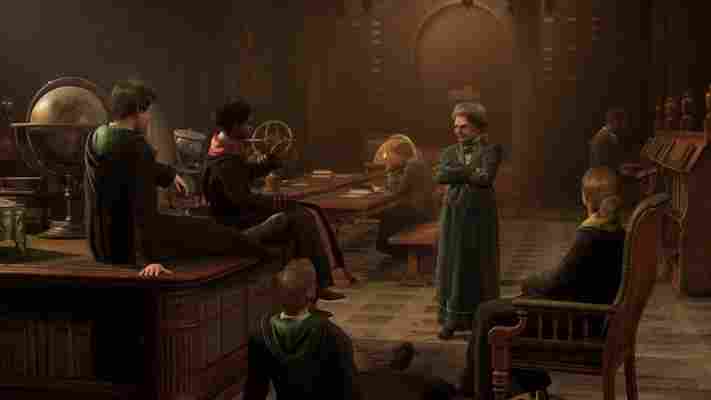 Crucially, though, Harry and the rest of his other affluent child-star actors are nowhere to be seen in Hogwarts Legacy. It's a clean break from the films and books in many respects, as the game is set in the late 1800s and features a unique story that doesn't require any past knowledge to take part.
Hogwarts Legacy also lets you create your own wizard, an important step that will let you immerse yourself in the world, and you can define your combat style by choosing what talents and skills to unlock. That alone is a huge boon, and judging by the gameplay trailer we saw, your created character won't look out of place among the rest of the game's cast.
Perhaps Hogwarts Legacy's greatest strength, however, is just how dense and detailed the world is. There are magical beasts to find, mystical threats to combat, secret areas to discover, and even dynamic seasons to mark the changing season of the school year as you potter around Hogwarts' grounds. It's staggering how much content Avalanche Software has packed into the game – there's more to consume here than what you'd find in Hogwarts' Great Hall during dinner – and nothing looked out of place or needlessly shoed in.
I was Ron
Hogwarts Legacy still has a lot to prove: a carefully put-together trailer isn't indicative of the final game, but it's undeniably full of promise. I'm still taken aback by how polished everything appeared, and it definitely looks like a game that will be best enjoyed with all the bells and whistles present on PS5 and Xbox Series X .
Like your character in Hogwarts Legacy, who joins the wizarding school at an older age, this muggle has some catching up to do when it comes to Harry Potter. (I also really want to ride a Griffin.)
Street Fighter 6: everything we know so far
Street Fighter 6 is officially on the way, finally confirmed by Capcom after months of fan speculation. And while there's precious few details available on the upcoming flagship fighter, it hasn't stopped long-time fans of the series from being tentatively excited for the game and offering their own speculation for what they'd like to see.
Street Fighter 6, along with the arcade compilation Capcom Fighting Collection, was the announcement waiting at the end of the Capcom Countdown website that went live in early February, 2022.
What awaited us was an all-too-brief teaser trailer showing off some in-engine footage of Street Fighter 6, giving fans a sneak-peek at the game's tone and visual style.
We're currently not sure when Capcom will release further info about Street Fighter 6. But with E3 and Gamescom happening in June and August respectively, we might not have to wait overly long before this Hadouken's flames shed light even more details about the game.
Read on to find out everything we know so far, along with some rumors and speculation, about Street Fighter 6.
Cut to the chase
Street Fighter 6's announcement teaser trailer is the only official footage we've seen so far. The game looks to feature somewhat realistic visuals – a definite departure from the more cartoonish looks of Street Fighters past. In fact, the visuals remind us slightly of Devil May Cry 5, leading us to believe that Street Fighter 6 could be running on Capcom's flagship RE Engine.
The trailer features newcomer Luke, who debuted as the fifth character in Street Fighter 5's final season. This young MMA brawler is squaring up against a much older-looking (not to mention much wider) Ryu, the iconic protagonist of the Street Fighter series.
Some added visual flair closes out the trailer, with both characters assuming stances that flush the screen with color. Similar to Street Fighter 5, then, it could be that every character in the Street Fighter 6 roster will feature a unique color scheme tied to the activation of their special moves.
Will Street Fighter 6 run on the RE Engine? Capcom's RE Engine has been the engine of choice for most of Capcom's recent AAA projects including Resident Evil Village , Devil May Cry 5 and Monster Hunter Rise . And rumors suggest that Street Fighter 6 will join that RE Engine line-up – at least according to known insider AestheticGamer (see tweet below).
While not confirmed, Capcom making use of the RE Engine for Street Fighter 6 seems like a foregone conclusion. Every major Capcom IP has been built on the engine in recent years, including upcoming 2023 releases Pragmata and Exoprimal . It only makes sense, then, for the Japanese developer to use its in-house engine for its premier fighting game series.
Ryu's design based on his real-world inspiration? Ever wondered why Ryu appears to be built like a fridge in Street Fighter 6? His latest rendition is perhaps the widest we've ever seen, but there may be a very good reason for that.
Fans have speculated that Ryu's look in Street Fighter 6 is directly based on the character's real-world inspiration; that of Kyokushin style karate founder Masutatsu Oyama. Oyama is one of Japan's most influential martial artists and earned himself the nickname of "The Godhand" (thanks, EventHubs ).
Oyama's iconically stocky form could well be the inspiration for the older, more chiselled Ryu we see in Street Fighter 6.
More news coming later in 2022 Capcom has confirmed via its social channels that more information for Street Fighter 6 will be coming in "Summer 2022," according to a tweet from the official Capcom USA Twitter account.
That window lines up with events including E3 2022, Gamescom, and EVO 2022. The latter is the world's biggest fighting game tournament where Street Fighter 5 is one of the marquee games in play. As such, expect more info for Street Fighter 6 to drop between the months of June and September this year.
There's still plenty to learn about Street Fighter 6, so we hope the next batch of news will include the platforms Capcom intends to release the game on, and hopefully some new character and (potentially) gameplay mechanic reveals.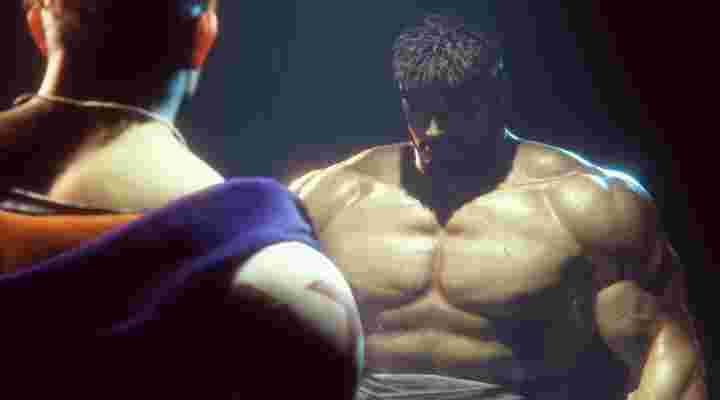 So far, only Ryu and Luke have been confirmed to be returning in Street Fighter 6. While we're confident that several newcomers will be joining the fight when the game launches, where does that leave the rest of Street Fighter's iconic roster?
With Ryu in the game, it seems only right that his friend and rival, Ken Masters, will also join the ranks. The equally iconic Chun-Li is surely bound to make an appearance as well.
We'd also bet that modern Street Fighter favorites like Juri, Menat, G and C. Viper have a very good chance of making a comeback. Long-time absentees like Street Fighter 3's Sean and Makoto, as well as Street Fighter 2's Fei Long are also high up on the list of fighters that fans would love to see return.
Of course, we'd love to see Capcom get a little wild with Street Fighter 6's roster. Street Fighter 5 gave us a taste of how much the developers love crossover fighters with the addition of several Final Fight characters alongside Rival Schools' Akira. It would be fantastic to see Capcom keep that torch lit for SF6. Perhaps it could bring in more Rival Schools' characters, and potentially a fighter or two from the Darkstalkers franchise.