Spring has sprung and so has the newest season of Pokémon Go. Expect to see costumed pokémon looking like extras from Midsommar, sporting their festive flower crowns. And you can evolve Exeggcute into Alolan Exeggutor for the duration of the Spring into Spring event.
There's also a collection challenge that tasks you with catching flower-festooned pokémon to win XP, Stardust, and an encounter with Togetic wearing a flower crown of its own. And of course, there's Pokémon GO special research and field research tasks, as well as GO Battle Day: Beginner's Paradise for a gentle introduction to GO Battle League.
So let's break down the Spring into Spring event and see what we've got to look forward to.
Pokémon Go Spring into Spring: when is it?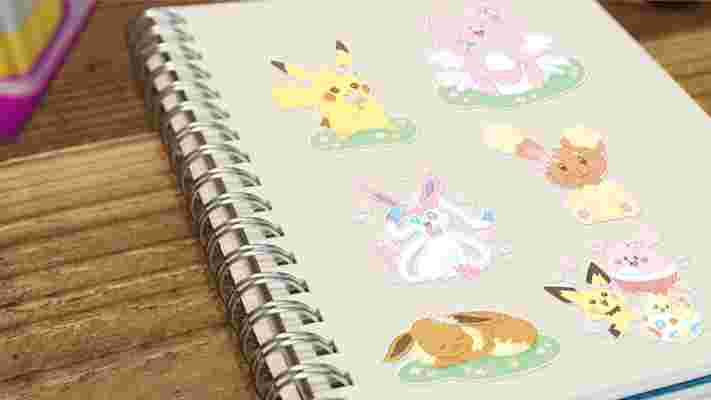 There are a few different events going on within Pokémon Go's Season of Alola that you'll want to get in on.
Here are the times and dates for each one so you can pick and choose what you'd like to take part in. Note that the events listed are in local time.
Pokémon Go Spring into Spring: new pokémon and event bonuses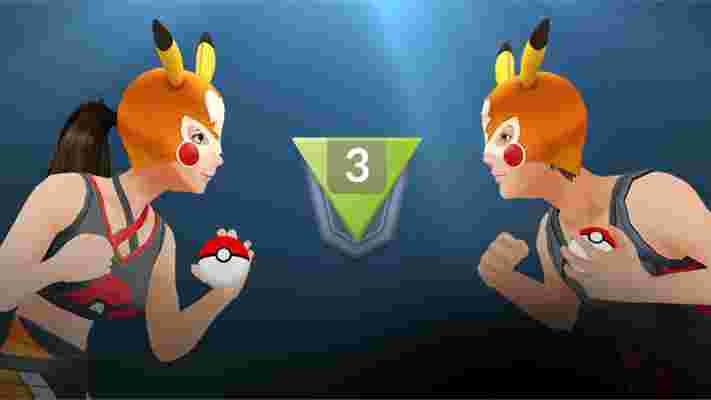 As you can see being sported in the image at the top of the page, a handful of pokémon are getting into the seasonal mood with flower crowns. Costumed Togetic, Togekiss, and Lopunny can be caught throughout the event, while the Legendary Pokémon Tapu Bulu also makes it debut.
Encounter rates are up for the following wild pokémon during the Spring into Spring event. Flower crown-wearing Pikachu , Eevee , Buneary , and Chansey can be run into when you complete Field Research tasks :
Meanwhile, you can enjoy these Spring into Spring event bonuses until the event wraps up:
More themed pokémon can be added to your pokédex by hatching them from eggs. Here's what hatching 2km eggs could get you during the Spring into Spring event. All listed pokémon could be a Shiny variant with the exception of Munchlax and Chingling. Tapu Bulu will be appearing in Five-Star Raids.
As if you needed more incentive to capture flowery pokémon, there's a new Collection Challenge afoot. Just round up the Spring into Spring event-themed pokémon to earn 2,000 XP , 2,000 Stardust , and an encounter with Togetic wearing a flower crown .
And of course, a bunch of new stickers have landed that you can unlock by spinning PokéStops, opening Gifts, and purchasing them from the in-game shop.
Pokémon Go Spring into Spring: Limited Research Day
The Pokémon Go Spring into Spring research event is scheduled for Saturday, April 16 from 11am to 2pm local time.
Swing by PokéStops to receive the missions, and your reward will be an Exeggcute encounter – and it might be a Shiny. If you manage to evolve it before the Season of Alola ends on June 1, at 10am, you'll get an Alolan Exeggcutor that knows the Charged Attack Draco Meteor.
The bonuses up for grabs during the Limited Research event include double XP for catching pokémon, and more frequent encounters with the following wild pokémon:
Pokémon Go Spring into Spring: Ula'ula Island Special Research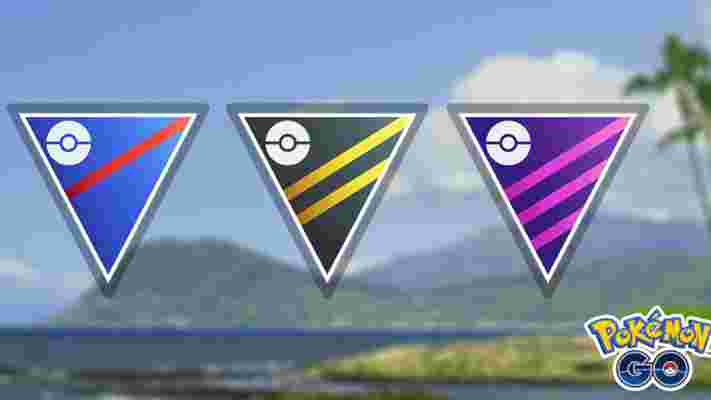 Running from April 12 to June 1, you can complete various Special Research lines to beef up your knowledge of the islands of Alola. It's a pretty generous window, that wraps up at the end of the Season of Alola.
Ticking them all off will unlock a bonus Special Research line at the end of the Season.
Look out for them from 10am on the specified days. And don't forget, you can complete a research line any time after you pick it up, so grab what you can when you can, but be sure to finish them by June 1 for the reward.
Pokémon Go Spring into Spring: GO Battle Day
If you've been considering dabbling in the more competitive side of Pokémon Go, this is a perfect time.
The Great League and Little Cup will be active on Sunday, April 17 from 12am to 11.59pm local time.
Bonuses include a bump to Timed Research XP and the Gladion's Hoodie avatar item. You can read more about the GO Battle League's Interlude Season on the dedicated website.
What time is Moon Knight episode 3 released on Disney Plus?
Moon Knight episode 3 will launch on Disney Plus very soon. The Marvel TV show's next instalment is set to arrive on Wednesday, April 13 and, once the credits have rolled, we'll surprisingly be halfway through the series.
Still, there's plenty left for you to see in the Disney Plus show's final few episodes – and we should know. Our spoiler-free review teased some truly surreal and mind-bending events to come, so you won't want to miss out on Moon Knight 's next entry.
With that in mind, what time is Moon Knight episode 3 set to debut on Disney's streaming platform? Below, we'll reveal when you should log into Disney Plus to catch up with Marc Spector. And Steven Knight. And Moon Knight. And... well, you get the picture.
You'll also find a full release schedule for Moon Knight further down the page, so make sure to bookmark this article to remind yourself when future episodes for the latest Marvel Phase 4 production will be released. Finally, if you've missed any of our previous Moon Knight coverage, check out our Easter egg articles for episode 1 and episode 2 . They might just be teasing what's to come in the superhero's MCU future.
When is the next episode of Moon Knight released on Disney Plus?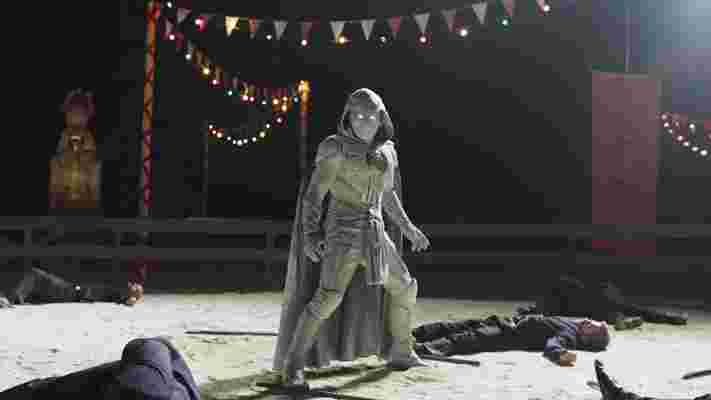 Moon Knight episode 3 will be released on Disney Plus on Wednesday, April 13 at 12 AM PT / 3 AM ET / 8 AM BST / 12:30 PM IST / 5PM AEST.
As per usual, US viewers may wish to stay awake (or go to bed later than planned) if they want to catch episode 3 as soon as it's available. Meanwhile, UK fans may be able to watch it before they start work. India-based audiences could check it out on their lunch break, while those in Australasia will have to wait until they get home from work to watch it.
Regardless of where you're based in the world, you'll absolutely want to take precautions over potential Moon Knight spoilers. If you're unable to stream episode 3 until later on Wednesday, you'll definitely want to mute certain words and hashtags on social media.
Our advice? Make sure that #MoonKnight, #MoonKnightspoilers, and #MoonKnightepisode3 are all muted on Twitter, Instagram, and more until you've caught the show's latest entry. We wouldn't want you to be annoyed that certain plot threads and surprises have been ruined ahead of time, so follow this guidance to avoid disappointment.
When does Moon Knight come out? Full release schedule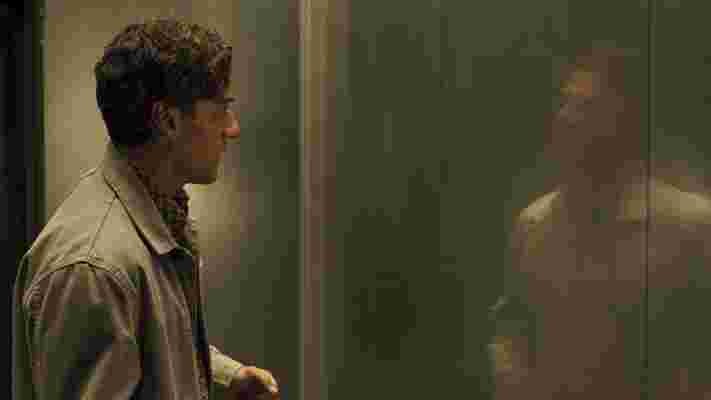 Do you need a full release schedule for Moon Knight on Disney Plus? Check out when each episode will launch below:
Episodes of Moon Knight will be released every Wednesday until the series finale on May 4. Surprisingly, that's Star Wars Day – but don't expect to see any movies or shows from the galaxy far, far away, such as Obi-Wan's standalone TV show , arrive on that date.
Once Moon Knight ends, it'll be a month until we get a new Marvel TV series. Ms Marvel will launch on the streamer on Wednesday, June 8. However, Doctor Strange 2 will finally arrive in theaters on May 6, so it'll only be a 48-hour wait after Moon Knight's last episode for new MCU content to be with us.
Samsung Galaxy S23: what we want to see
The Samsung Galaxy S23 is a long way off yet – don't expect to see it until early 2023. But already we're starting to hear the first rumors about this exciting flagship, and we've collected them below. We'll be adding to this article whenever new leaks emerge too, so keep it bookmarked.
In the meantime, you'll also find our wish list of the things we most want from the Samsung Galaxy S23 and its siblings, based on our experiences with the Samsung Galaxy S22 range.
Plus, we've also included information on the likely release date and price of Samsung's 2023 flagships.
Cut to the chase
Samsung Galaxy S23 release date and price
The Samsung Galaxy S23 will probably be announced in February 2023. We say 'probably' not because any leaks point in that direction, but because with the exception of the Samsung Galaxy S21 (which was announced in January 2021), new models in the range have consistently been unveiled in February for years now.
Getting even more specific, based on past form the Galaxy S23 might land in mid to late February, but we're less sure of that. Given that there have been exceptions to the February launch we can't even be certain it will land in that month, but within the first few months of 2023 seems very likely anyway.
As for the price, it might be similar to the Samsung Galaxy S22, which starts at $799 / £769 / AU$1,249. That's the same launch price as we saw for the Galaxy S21 as well, so Samsung might opt for this three years in a row, though the price could also rise slightly.
Of course, that's just for the standard model. The Samsung Galaxy S22 Plus starts at $999.99 / £949 / AU$1,549 and the Galaxy S22 Ultra starts at $1,199.99 / £1,149 / AU$1,849, so we might also see similar prices for the successors to those phones.
News and leaks
While there aren't many Samsung Galaxy S23 leaks yet, we're already hearing a few things, including that the Samsung Galaxy S23 Ultra might have a 200MP camera . There's a fair chance this is true, as the claim comes from a leaker with a good track record, and Samsung has already unveiled a 200MP camera .
That said, it's a very early leak (with the claim being made before even the Galaxy S22 had launched) so we'd take it with a pinch of salt.
The same source has also suggested that the Samsung Galaxy S23 Ultra might have a screen that curves at all four sides, rather than just two sides, but they don't sound at all sure of this.
Elsewhere, a report has made the odd claim that Samsung might use a MediaTek chipset in the Samsung Galaxy S23 range, at least in some parts of the world. This would be a big change, as in previous models the company had always used Snapdragon or Exynos chips - usually using both, with different regions getting different makes.
However, two other sources have since suggested that a move to MediaTek probably isn't on the cards , so for now we'd say it seems unlikely.
Beyond the leaks, we can predict that Samsung will initially launch three models in the range – the Samsung Galaxy S23, the Galaxy S23 Plus and the Galaxy S23 Ultra, with the last of those likely following in the Samsung Galaxy S22 Ultra's footsteps by having an S Pen stylus and a slot to house it.
It's also likely that the range will use the top Snapdragon chipset (presumably the Snapdragon 8 Gen 2) in the US, and the top Exynos one (likely to be called the Exynos 2300) in Europe, with the rest of the world also getting one or other of those - unless the leak above about MediaTek chipsets proves accurate.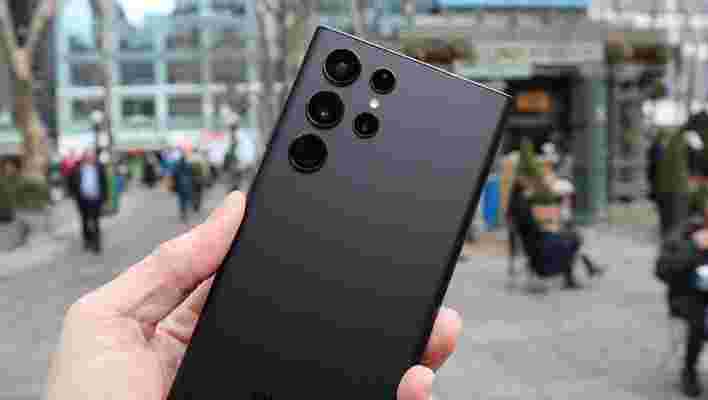 What we want to see
While we wait for more Samsung Galaxy S23 news and rumors, here are some things that we really want to see from it.
1. Bigger batteries
The Samsung Galaxy S22 is lumbered with just a 3,700mAh battery, which even given its relatively compact 6.1-inch screen isn't particularly large. The Galaxy S22 Plus and S22 Ultra fare better at 4,500mAh and 5,000mAh respectively, but even those sizes are unremarkable.
So for the Samsung Galaxy S23 range we want to see every model have a bigger battery, but especially the standard handset. Battery life is one thing that isn't really improving as phones get better, but we'd really like it to.
2. Snapdragon for all
Samsung provides different chipsets in its Galaxy S flagships for different parts of the world and that's not ideal, as the chipsets are never equal and that can have impacts not just on pure power but also on battery life and camera capabilities. The upshot being that the same phone can be quite different depending on what country you buy it in.
Aside from that being confusing – and meaning that reviews may not reflect the device you'll be getting – it's also the case that inevitably one chipset is worse, and it's usually Samsung's Exynos ones that perform more poorly.
So for the Samsung Galaxy S23 range we want Samsung to abandon Exynos and just stick the next Snapdragon in them all. This almost certainly won't happen, but it would make for a globally consistent experience on its phones.
3. More changes to the standard and Plus models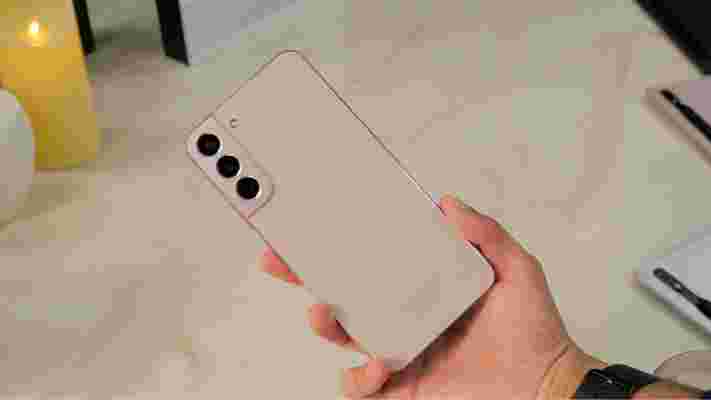 The Samsung Galaxy S22 and S22 Plus are in most ways very similar phones to their predecessors. They have new chipsets and some camera changes, but the design and some of the other specs are similar.
So for the Samsung Galaxy S23 range we want more radical changes – more like what we saw the Samsung Galaxy S22 Ultra go through. That could mean a new design or new features, but in short, we want them to feel new.
4. Slicker software
We noted in our Samsung Galaxy S22 Plus review that the phone's software doesn't feel quite as fast as some rival interfaces such as those from OnePlus or Xiaomi, and certainly not as fast as stock Android.
While Samsung's One UI is hardly slow, it can feel ever so slightly sluggish at times, which is the last thing you want with a premium phone. So we'd like the company to work on improving this for the version of its software that the Galaxy S23 range runs.
5. New cameras for the Ultra
The Samsung Galaxy S22 Ultra undeniably has great cameras, but they're also almost identical to the cameras on the Samsung Galaxy S21 Ultra , so we really want to see some significant changes for the Samsung Galaxy S23 Ultra.
Early S22 Ultra rumors talked about continuous optical zoom – allowing the phone to optically zoom at any level between 1x and 10x. We didn't get that in the end, with the phone sticking with 3x and 10x options, but that could certainly help mix things up, as could the rumored 200MP sensor. So this is one wish that we might well get.