Apple fans were less than impressed with the release of the Studio Display earlier this week for a variety of reasons, especially regarding the poor quality of the webcam that was built into it.
Yes, the Studio Display arguably has bigger issues to worry about, many of which we outlined in our own review of the screen, such as its lack of HDR (High Dynamic Range) and the low refresh rate of 60Hz, but there is a pattern to most of the Apple computing releases in the last few years – and that's modularity.
It's no secret that the fruit-themed company loves to charge its customers an outrageous amount of cash for add-ons, with $700 / £700 / AU$940 wheels for the Mac Pro desktop computer being just one such example. It's even made buying the stand for the studio display a nightmare as each stand is specific to a certain model of the Studio Display, meaning you can't just switch it out for another stand at a later date – instead, you're forced to buy an entirely new display.
As you're also expected to buy the Magic Mouse and Magic Keyboard separately to complete the full Mac Studio setup, why make the choice to integrate a webcam into the Studio Display at all? Sure, it could be convenient, but Apple is missing the chance to slap yet another expensive peripheral that its customers are obligated to buy.
Out of iSight, out of mind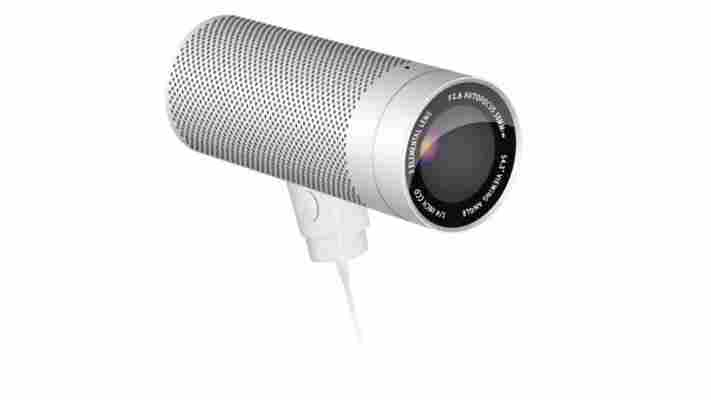 Once upon a time, many years before I really started to appreciate the world of computing outside what games I could 'sneakily' install onto the family Windows desktop PC, Apple did actually have a dedicated webcam.
The iSight camera was introduced back in 2003 and rocked a ¼-inch color CCD sensor with 640×480-pixel VGA resolution, which are laughable by today's standards (not even hitting a single megapixel at 307.2 kilopixels) but it seems to have inspired the design of recently released offerings like the Dell Ultrasharp 4k .
The name iSight has since been adopted in MacBook laptops and iMac systems for their integrated camera, but I feel like Apple could do well by releasing a stand-alone model that's updated for 2022.
The last few years of working through a global pandemic have shown that connectivity is more important than ever, and while webcams and microphones were seen as nice additional extras before, more attention is being placed on how to make digital communications look and sound better.
Apple-branded microphones for Mac systems is another thing that I believe could do well for the brand, but that's a conversation for another day. Creating a dedicated webcam would give additional space for better sensors and lenses, giving Mac users access to professional quality broadcasting, rather than cramming all that hardware into the slim screen of the Studio Display.
It's not a far stretch given every generation of the iPhone has improved on its camera, to the point where people on TikTok and Instagram claim to know what phone you've used to record a video, with Apple's hardware considered to be the cream of the crop.
I want an iPhone quality webcam
There are ways around this, including using an actual iPhone as a webcam if you have an older handset lying around (or a spare model of a recent release for those with bags of cash), but that requires you to download an app and do a little setup to get it working properly.
The webcam included in the Studio Display isn't even that bad if you compare it to those seen in modern laptops, but people clearly expect better from the premium tech brand, and quite rightly so. A workstation-grade setup targeting creatives in 2022 shouldn't have a webcam that looks like it was included as an afterthought.
Right now there are professional streaming webcams that offer an incredible step-up in quality, bridging the gap between what we used to expect from a webcam and what we know can be achieved with a professional DSLR or Action camera .
We've created a list of the best webcams on the market if you wanted to have a browse, but for those who want some quick recommendations, check out the Razer Kiyo Pro and the Elgato Streamcam . Both offer 60fps live broadcasting and full 1080 resolution, with much better sensors than those found in the Studio Display camera.
Those sensors eradicate background noise (that static-like fuzz that appears when your webcam is struggling to capture enough light), and generally offer the best image quality available in a webcam right now without upgrading to a video capture card and camera setup.
If I was using a Mac system though, I'd want an official Apple camera to match, and I really think the brand is missing a trick by not creating one. The entire Apple range caters to creatives and influencers after all, and expecting the folks who can afford to fork out for such expensive equipment to live with subpar camera quality feels a tad on the nose.
Give us a new iSight webcam Apple. I'm not saying I'll buy it as I can't afford your products anyway, but I'm sure it'll be a great asset for those who can. I promise I won't even roll my eyes too hard if you try and charge $400 for it.
I bought the world's cheapest 4G smartphone to learn about the future of technology in Africa
Early this month, I pulled the trigger and bought what was arguably the cheapest 4G smartphone available anywhere.
At £49.99 including tax and delivery (that's about $65, A$90), the Mara X1 was on sale from Amazon UK (but appears to be out of stock at the time of writing).
There are other cheaper smartphones on the market (via Aliexpress) but the X1 is the only new handset that combines 3GB of RAM and a recent iteration of Google's ubiquitous mobile OS, Android. In this day and age, the last thing you want to do is run an old version of Android with more vulnerabilities and holes than a Gruyere cheese.
Africa, the next frontier?
For a long time, the second largest continent by size has been a laggard when it comes to technology. This proved to be a blessing in disguise to some extent as an entire generation of users went straight to a mobile-first technology that's devoid of the sort of legacy mindset that's common across the more technologically advanced countries, especially in the West. Fewer landlines, a relatively small park of laptops and desktops and definitely not the same reliance on traditional desktop-based user interfaces.
A blank canvas that others before have tried to conquer, the OLPC XO laptop from Nicolas Negroponte was supposed to offer ubiquitous computing to Africa and other technology-starved continents. That never materialized and instead smartphones filled the gap.
In 2018, a young entrepreneur, Ashish Thakkar, unveiled the Maraphone X1 and the Z1. Based in Rwanda, Thakkar is a charismatic businessman with plenty of quotes on his Twitter feed and a Musk-esque attitude towards adversity. "China has Huawei, Xiaomi; the U.S has iPhone and finally Africa has Maraphone. This project will show the potential and ability that Africa can produce high quality and affordable smartphones in Africa, by Africans, for Africans and for the rest of the world" Thakkar quipped when the brand was launched.
Things went pear-shaped though; the company hasn't released any smartphone since then (unless you count the Mara S, with its 1GB of RAM and 8GB ROM as being worthy of the smartphone moniker). The X1 that I bought was almost certainly one that's been reduced to be cleared and the whole story serves as a cautionary tale for ambitious newcomers that lack a global clout, a near-infinite marketing budget or in our story, China's backing.
Impossibly tough hardware
Mara, the company behind Maraphones, had factories in Rwanda and in South Africa and in February 2022, a news report emerged revealing that the South African manufacturing plant had closed for good. Building smartphones, it turned out, is the easy bit. Selling them on the other hand…. Over the past decade, Chinese manufacturers have gradually strengthened their stronghold on the global smartphone market and had it not been for Huawei's fall from grace in 2020, they'd almost certainly vie with Samsung for the top dog spot. The hegemony we see in the Windows world (Lenovo, Dell and HP) is mirrored in the Android universe (Oppo, Xiaomi and Samsung).
The current ecosystem dichotomy between Windows and Android is here to stay with businesses showing a very strong affinity for the former and consumers showing a very strong preference for Google. Where things are rapidly becoming interesting is in software and services where barriers to entry are almost non-existent, allowing plenty of candidates from less developed countries to try new things.
And Africans have seen plenty of action lately; a cursory look at my news feed bears witness to this, especially when it comes to Fintech. Google's Sundar Pichai promised a $1 billion investment to boost African connectivity and accelerate digital transformation. Nigerian duo, Tingo and Flutterwave, are worth nearly $10 billion based on their most recent valuations and a string of smaller startups have attracted significant investments, a clear indication that Africa is open for business, when it comes to SaaS.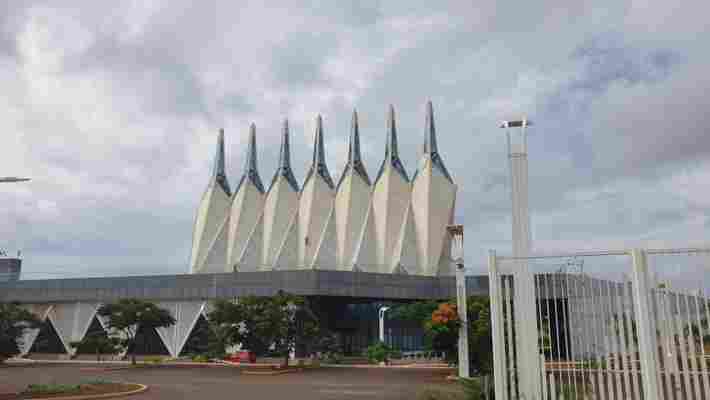 China wants a piece of the African pie
A December 2021 feature by Rest of World's Yinka Adegoke casts a worrying picture at the growing technological influence of China in Africa. Billions of dollars have been poured since the early 2010 into core infrastructure as part of its "Digital Silk Road" initiative giving China, unrivaled influence over how Africans utilize technology: thousands of square meters of data center real estate, miles and miles of fiber optics. In the tiny island of Mauritius alone, hundreds of millions of dollars have been invested in Jin Fei, a smart city built just outside the capital, Port-Louis.
ZTE and Huawei are still two of the biggest infrastructure providers on the continent despite their pariah status in the West. Transsion, a little known phone manufacturer in Europe and the US, holds 50% of the total African smartphone market with three brands (itel, Infinix and Tecno) and has a market capitalization of $12 billion. It was probably the single most important reason why Mara didn't succeed.
All this to say that when it comes to hardware, China, the global manufacturing powerhouse, has no competitor. If you're tackling a mature market (e.g. smartphones) where differentiators - other than price - are non-existent, then just don't bother as you will spend too much on marketing. If it's an emerging one, just follow Elon Musk's playbook. Africa, it seems, may end up becoming a software powerhouse in the next decade but China's shadow will loom over its success, for better or for worse.
How's the X1, then?
The X1 is a very well built handset with Android 10, four cameras, NFC, a fingerprint scanner, two-year warranty and displayed proudly on the product box, a large "Made in Africa" logo. Yes, its body is plastic but it is a small compromise at this price. We love the fact that it has a 3.5mm audio socket and is dual SIM, a must have in Africa. Extra cookie points for the USB-C connector and the 15W fast charge.
This is not a review so there's no benchmarks and no tests. This is an Android phone that runs the stock UI with a few Mediatek apps (Children Space, Duraspeed and Smart Touch). It's not a record breaker but that was never its aspiration.
So what did I learn?
The Mara X1 is a bargain in the truest sense of the term and I was probably bought one of the last units ever sold. It wouldn't have been so at the original suggested retail price (around four times more). The term "Made in Rwanda" applies to the assembly of the parts only, the actual design, R&D and production of the parts remain firmly in China and Taiwan. There's no transfer of technology per se and we won't see any multi-billion fabs emerging from Africa anytime soon.
Adobe promises computational 'sorcery' from incoming Photoshop app
Adobe is working on a new "universal camera app" that builds on its existing Photoshop Camera editor – and the project's lead has promised it'll have the computational "sorcery" he once brought to the early Google Pixel phones.
In a fascinating interview on the Adobe Life blog , Adobe's VP and Fellow Marc Levoy – who once pioneered Google's computational photography tech for the Pixel phones – talked about Adobe's future software plans and why the company is likely to explore the "computational video" seen in the likes of Apple's Cinematic Mode .
Google's Pixel phones may no longer be the outright leaders in smartphone cameras, but in 2018 the Google Pixel 3 made huge leaps with features like Night Sight and Super Res Zoom. Adobe's Marc Levoy was the spark behind those innovations and he's looking to do the same for a next-gen Photoshop app.
"Now that I'm here at Adobe, I'd like to continue creating photographic experiences that astonish people," he said. "As Arthur C. Clarke wrote 60 years, 'any sufficiently advanced technology is indistinguishable from magic'. I want to be accused of sorcery again!".
So what kind of 'sorcery' can we expect exactly? While Marc Levoy didn't reveal many specifics, as Adobe's research papers are still being reviewed, he did explain the broad idea behind the next version of Photoshop Camera – and it's likely to combine pro-level editing tools with Google Pixel-style computational tricks. That's a recipe that could take your photos and editing skills to the next level.
Professional sorcery
"At Google, my goal was to democratize good photography. At Adobe, my goal is to democratize creative photography," he explained. "More than one reviewer of recent Google and Apple phones have noted that while they both include the word "Pro", they don't offer photography pros any real control over the camera," he added.
This is the problem Adobe's app is looking to fix, it seems. "Samsung phones do offer manual controls, but as soon as you invoke them, you drop back from burst-mode computational photography to single-frame captures, which look noisy," he noted. "Nobody has yet married pro controls to computational photography image processing pipelines. What better place to do this than Adobe, who pioneered tools for pro photographers?"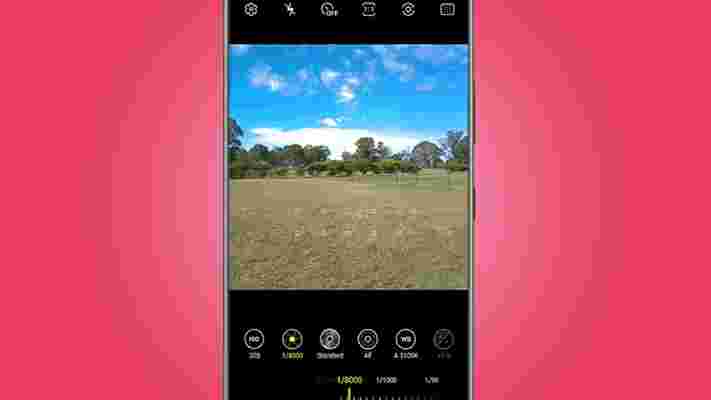 This would certainly be a big deal for all kinds of photographers – while Apple's ProRaw format promised to bring similar benefits, it seems Adobe is planning to go a few steps further by bringing to computational tricks like intelligent image stacking to manual modes.
A more advanced, pro-friendly version of Photoshop Camera, which currently focuses on light effects like outlandish portrait filters, could also be a boon for those with mirrorless cameras. Cameras from the likes of Sony, Canon and Nikon have failed to learn computational tricks like the ones we're using to seeing in our phones, but Adobe could help plug the innovation hole with some smart post-processing.
Quality control
Dumbing down or automating the editing process might sound like the opposite of creativity, but Marc Levoy disagrees. "What's exciting about computational photography is that – far from taking control away from the artist, it can give artists more control, and at the point of capture" he explained.
"The [Google] Pixel's Dual Exposure Controls are one example of this – separate controls for highlight and shadows, rather than a single control for exposure compensation," he noted. Interestingly, he also singled out a feature that's just landed on the new iPhone SE for praise. "Apple's Photographic Styles, which are live in the viewfinder, are another example. This is just the tip of the iceberg. We'll start seeing more controls, and more opportunity for artistic expression, in cameras. I can't wait!" he added.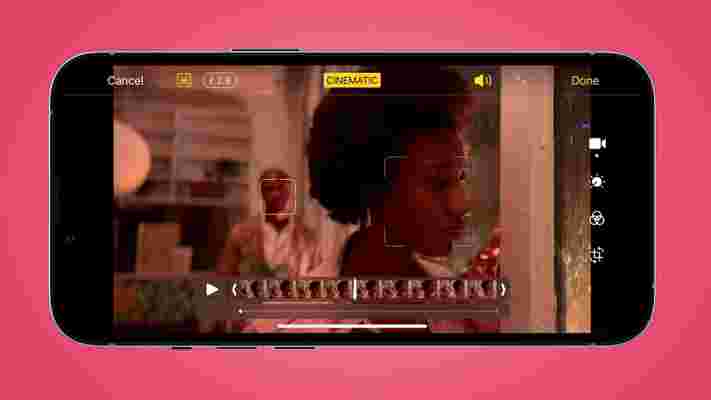 Adobe won't just be sticking to photography, either. When asked what he thought the next big thing in computational photography would be, he said, "I would say computational video. For every magical new photographic experience feature companies have introduced on smartphones, there is an analogous feature one can imagine for video," he said, without explicitly naming early attempts like Apple's Cinematic Video or the Samsung's Portrait Video modes.
"Until recently, such features were too expensive to compute on a phone and hard to control. Thus, they were mostly the purview of special effects studios, with everything being done 'in post', meaning during editing. With more powerful mobile processors, those constraints are beginning to melt away, and it couldn't be more exciting" he promised.
So will Adobe finally be throwing its computational hat into the ring? It seems so. "Adobe has created the most powerful video editing software apps in the industry (mainly Premiere and After Effects) but has been reluctant so far to enter the video recording space. As mobile cameras get better, this becomes a natural next step," he hinted.
Photoshop spree
We'll have to wait a bit longer to learn about the specifics of this next-gen Photoshop app, but recent Adobe job listings contain some hints. One current ad for a computer scientist role says that the job involves "exploring next-generation product opportunities centered around the concept of a universal camera app – empowered by machine learning, computer vision, and computational photography".
The advert says that "the effort will begin as part of our Photoshop Camera app, growing its photographic collection capabilities. If successful it will grow to become a technology platform for other Adobe products, with the opportunity for broad impact".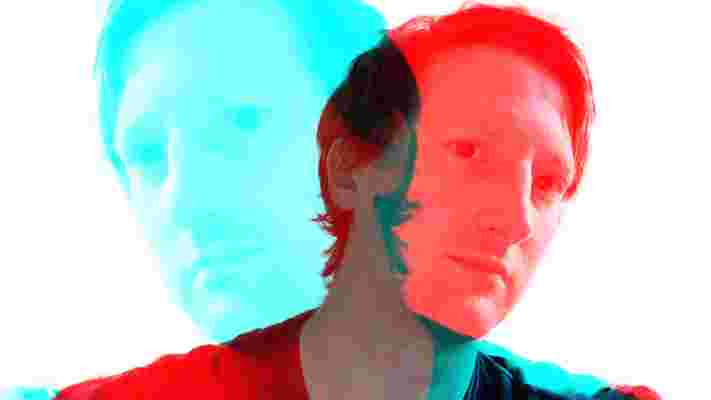 So the Photoshop Camera app, which is available for iOS and Android, is the place to watch for Adobe's next big mobile photography innovations. And with Google starting to open up the Pixel's camera tricks to third-party apps – recently giving the Snapchat app access to its 'Night Sight' mode, for example – we'll likely see Adobe's apps start to evolve at a rapid pace.
Marc Levoy did warn that "it's still early days for my team at Adobe", but the merging of pro photo and video editing tools is happening fast – and that can only be good news for all kinds of creators, whatever level you are.