I'm not a gamer. Sure, I'll kick your ass at MarioKart , and I like Stardew Valley as much as the next person, but I wouldn't consider myself part of the gaming community.
Nevertheless, when I had the opportunity to see the Cuphead soundtrack performed by a live big band, I jumped at the chance. Two years of pandemic meant I hadn't been able to see live music for a while (save for a Smiths cover band a few weeks before), and the Cuphead soundtrack was unlike any game music I'd heard before when it was released in 2017.
The run-and-gun title (and now Netflix cartoon ) sees protagonist Cuphead and his brother Mugman fight through a series of levels and boss battles in a quest to repay their debt to the devil. The art style was inspired by the golden age of American animation, taking its cues from early Disney and Fleisher studio flicks; think Betty Boop meets Fantasia and you're on the right track.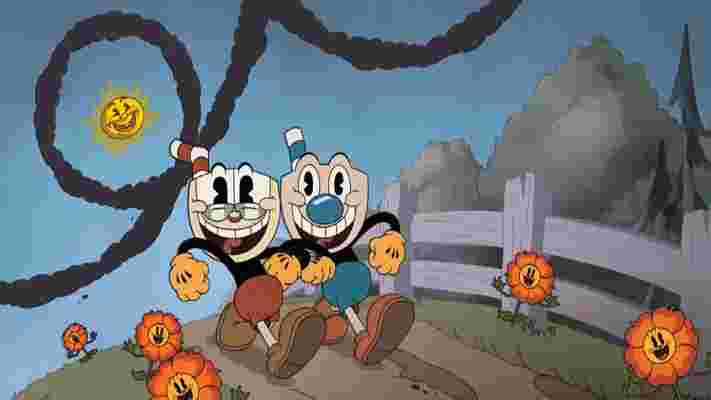 In keeping with the early 20th century aesthetic, the music of Cuphead is inspired by the most popular music style of the time: big band jazz. As composer Kris Maddigan told us when we chatted to him via email following the performance, the biggest influences on the soundtrack were Duke Ellington and Scott Joplin.
"Chad and Jared Moldenhauer (the creators of Cuphead) knew from very early on that they wanted a 30s era big band for the soundtrack," Maddigan explains. "Once the game got a lot of buzz after E3 in 2015, they knew that they would be going all in, and part of that included using real musicians for the entire soundtrack," he explains.
Rather than using looping cues, the Cuphead soundtrack is made up of no less than 51 individual tracks, all recorded by a real live big band – something the creators and Maddigan agreed was "most authentic to the style" of the game. "Having music that looped and built with each boss wasn't as necessary as trying to create a good vibe," says Maddigan.
In the Cuphead soundtrack, you've got a body of work composed of standalone songs that have already been recorded by a real band; so what better way to experience it than to hear it played live in one of the best concert halls in London, the Royal Festival Hall?
Crossing borders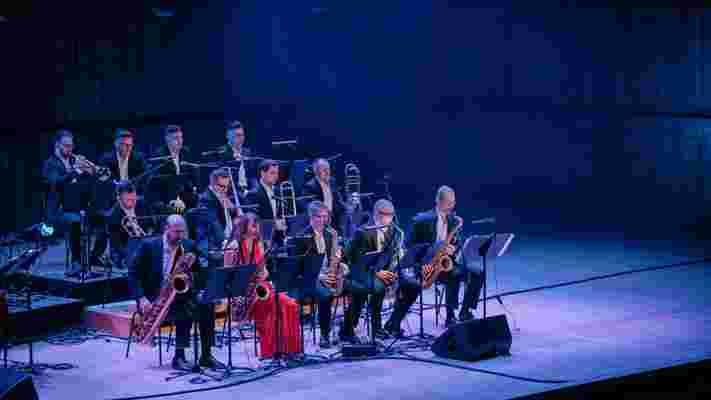 The Cuphead soundtrack was brought to the stage as part of the Game Music Festival , alongside a performance of the music from Ori and the Blind Forest. Having been held in Poland since its inception in 2018, 2022 marked the first time the festival was taken overseas, something its founders describe as "a dream come true".
As we settled into our seats in the cavernous Royal Festival Hall, we felt a little apprehensive. Covid-19 meant that it had been a long time since we'd been in such a big venue (audience members were still politely encouraged to wear masks), and longer still since we'd seen anything resembling jazz .
What if it was (God forbid) boring? Long gone were the days when I could happily sit down to an hour-and-a-half of experimental acid jazz and clap for an encore when it was over – and even then, when I was wide-eyed and keen to experience every kind of music in the flesh, it was a struggle to sit still and really listen.
I needn't have worried. What followed was one of the most fun and laid-back afternoons I've enjoyed in the past few months, and a strangely touching experience that I'll remember fondly for years to come.
The performance was compèred by Italian music producer, orchestral composer and YouTuber Alex Moukala , who noted that we were about to hear a Polish band – the Bartosz Pernal Orchestra – play new arrangements of a Canadian composer's music. It was to be a veritable smorgasbord of global artistic collaboration.
Days before the concert, Russia had invaded Ukraine, which made this spirit of collaboration felt even more poignant. Indeed, at one point in the show, band leader Pernal dedicated a slower, more somber number to the Ukrainian people.
Virtuosic performances
The rest of the show, however, was lively, in-your-face, and totally celebratory, with virtuosic saxophone solos that left me breathless, Count Basie-style call and response motifs, and walking double bass that held every piece together.
The band's pianist was a particular joy to watch, as his hands danced across the keys like spiders, flanked by the unctuous harmony of the brass section and huge stabs of sound. While there was plenty of 'straight' big band jazz to sink my teeth into, one of my favorite songs was Floral Fury, which combined Latin rhythms, double octave piano chords, and syncopated rimshots.
"The influence of Cuban music on jazz and big band dates back to the early 20th century," explained Maddigan. "Floral Fury was very much inspired by the songs of Carmen Miranda and the great Carnival parades of Brazil."
Echoes of that South American flavor can be found throughout the soundtrack, with tracks like Honeycomb Herald taking inspiration from Caravan, written by Juan Tizol and Duke Ellington, and another Ellington tune, Conga Brava, informing the sound of Pyramid Peril.
Making old feel new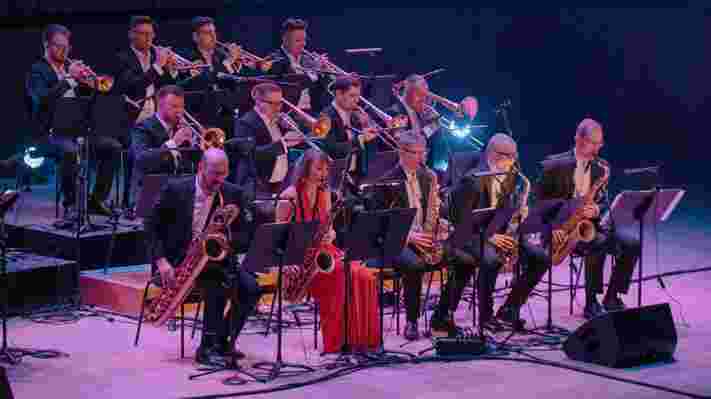 It's a shame there was no onstage imagery to go along with the live music. While the musicians themselves were more than entertaining enough to watch, a visual link back to the game the music came from would have served as an excellent reminder that what we were watching wasn't a rehash of old Count Basie tunes – this was a 21st-century video game soundtrack.
Still, the music absolutely stands up on its own – and that's a testament to how unique Maddigan's work on Cuphead really is. Sure, there are plenty of game soundtracks influenced by the western classical canon – Final Fantasy springs to mind – that translate very well to the concert stage. However, there are few that we can think of that take such direct inspiration from the big band music of the 30s, nor many that work as standalone songs.
It could well introduce new fans to the music of that era, as Maddigan pointed out: "The most important thing for me is knowing that the Cuphead soundtrack is getting a whole new generation into the great big band and ragtime music from the first half of the 20th century."
Whatever the genre, video game soundtracks are a great vehicle for introducing gamers to music styles they may not have previously considered listening to.
"Game music and film scores are bringing people to the concert hall who might not normally end up there," added Maddigan. "That can only be considered a very good thing."
Nintendo Switch parental controls – what they do and how to enable them
The Nintendo Switch, demographically, is very family-oriented. Not only is it filled to the brim with family-friendly exclusives like Mario Kart 8 Deluxe and Animal Crossing: New Horizons , the portable nature of the device means that kids can continue to enjoy gaming while parents can take control of the TV, for example.
But that level of accessibility does come with its own set of concerns. If you have especially young children, it may be in your best interest to set limitations on the content they can access and play. That's where the Nintendo Switch Parental Controls mobile app comes in.
If you've ever thought about limiting your child's playtime each day, or setting restrictions on games based on age rating or access to online content, the Nintendo Switch Parental Controls app provides a highly customizable hub for managing play on the console.
However, accessing Nintendo Switch Parental Controls via a dedicated app as opposed to on the console itself may seem counterintuitive at first, but Nintendo has developed the app in such a way that parents can change settings on the fly without needing to interrupt playtime on the Switch. Read on, then, to learn all about Nintendo Switch parental controls, what they do and how to enable each setting.
The initial setup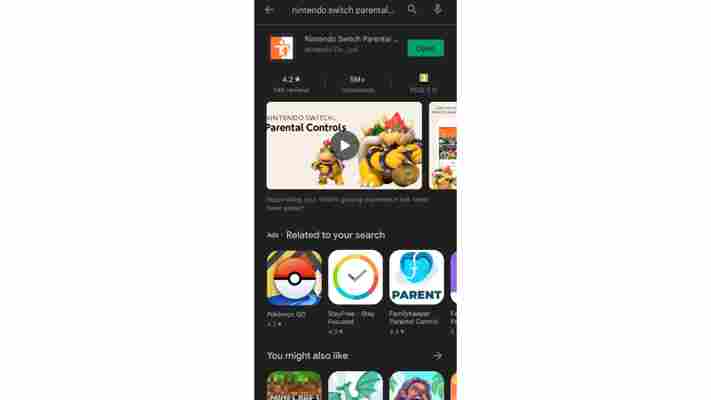 Before you can start adjusting parental controls for the Nintendo Switch console, you'll first need to download the Nintendo Switch Parental Controls app. It's available on both iOS and Android smartphones, and you just need to head to your operating system's app store, type 'Nintendo Switch parental controls' in the search bar and finally tap 'Install' to download the app to your phone.
Once you've downloaded the Nintendo Switch Parental Controls app and have opened it on your phone, you'll be prompted to sign into your Nintendo account and link it to the app. This way, the app will be able to communicate with your Nintendo Switch console. Once you've linked your account through the app, it will generate a 6-digit registration code that must be entered on your Switch.
On your Nintendo Switch console, then, head to 'System Settings' from the console's dashboard. Navigate to the 'Parental Controls' submenu, and select 'Parental Controls Settings.'
You'll then be prompted to download the Nintendo Switch Parental Controls app, but as we've already done that here, our next step is to enter the registration code that's displayed on the app. Select 'Enter Registration Code' and type in your 6-digit key.
If successful, the app will prompt you to look at the screen of your Nintendo Switch console, on which the final option to link your Nintendo account to the app shall appear. Select 'Link' and your console will now be linked to the Nintendo Switch Parental Controls app.
Nintendo Switch Parental Controls app overview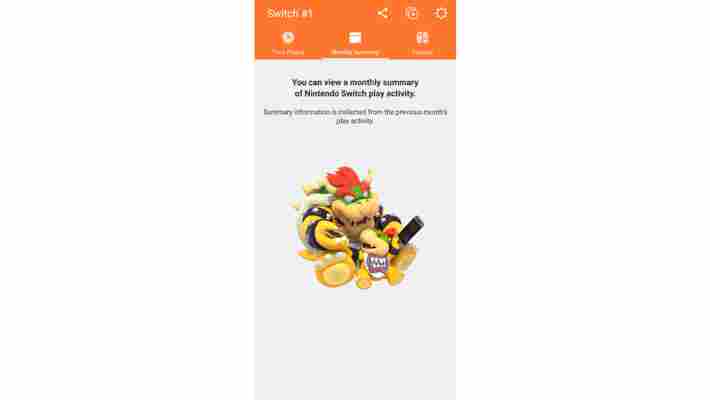 Now that you've linked your console to the Nintendo Switch Parental Controls app, the full suite of features it provides are now available to you. Let's have a quick look at all the elements of the app, at a glance:
Nintendo Switch Parental Controls app settings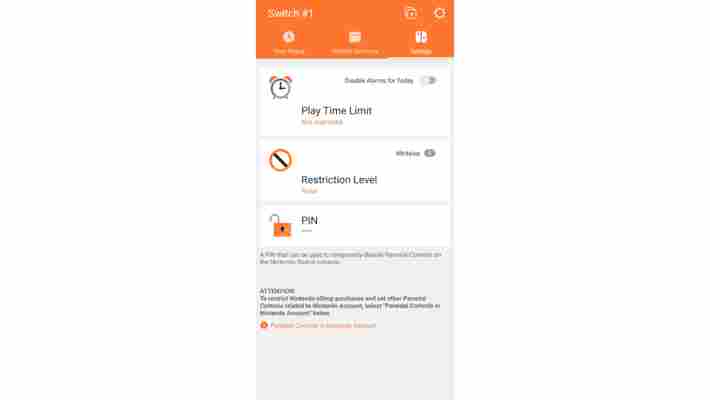 Finally, here's a breakdown of all the different parental controls you can apply to the Nintendo Switch console. All of these settings can be freely adjusted at any time, with no need to reset the console while it's being played. So feel free to experiment with the settings to find out what works best for you.
Nintendo Switch OLED Vivid or Standard mode? | How to connect Bluetooth wireless headphones to Switch | How to enable dark mode on Switch | How to clear the cache on Nintendo Switch | How to delete save data on Nintendo Switch
Cache rules everything around me: The changing face of tech salaries
We're currently in the midst of one of the tech industry's largest talent crunches, with companies of all sizes frantically scrambling to snap up developers, engineers, IT operations staff and product managers as fast as they can - but this wasn't always the case. Over the past several years, technical professionals have gone from being largely overlooked by most of the organisation to one of the hottest commodities on the market, and this shift has profoundly affected how these professionals approach their careers.
In this advertorial feature, presented in association with the tech-focused recruitment platform talent.io, we'll explore the factors that have driven this shift, as well as the impact that it's had on the salaries, careers and working lives of the professionals who now find themselves being headhunted left, right and centre. We'll also examine which roles are most in demand and why, using insights from talent.io's 2022 Salary Report to showcase the current state of the industry.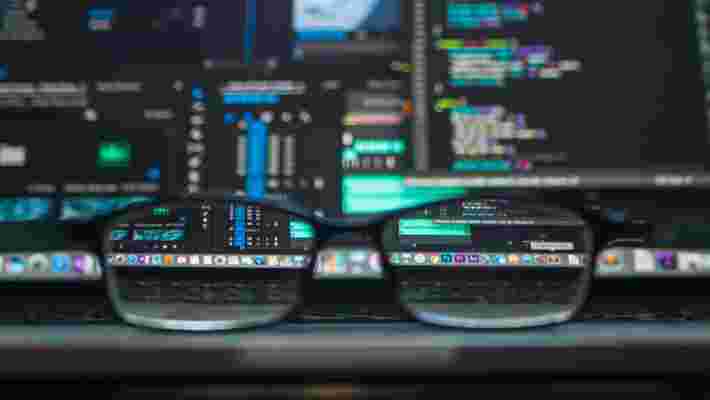 Heightened demand for technology professionals
Digital transformation has been the defining trend of the past decade or so. Across the globe, new innovations have revolutionised industry after industry, reshaping business practices and creating entirely new markets. This shift has forced many organisations to revise their strategies and technology has gone from a back-office function that, for many companies, dealt primarily with email, printers and general tech support, to the engine that powers expansion and growth.
While skilled technology professionals have always been in demand, the last several years have seen this appetite not only growing, but becoming a major boardroom-level focus for businesses across all sectors. With the goal of establishing themselves as digitally led organisations, concerted efforts have been made to launch new mobile apps, expand online platforms, roll out internal data analytics projects and deploy cloud-based collaboration services - all of which require significant expansion of IT and technical teams.
This phenomenon has only been accelerated by the pandemic, and the lockdown-induced need for digitally enabled business models. According to talent.io's annual European Tech Salary Report , for example, demand for developers in countries such as France, Germany and the UK grew by anywhere from 50% to 100% over 2021 based on contact requests made on its platform.
For this reason, hiring remains among the top priorities for CIOs and IT leaders in 2022, but while demand for tech talent has been increasing exponentially, the same cannot be said for the pool of available candidates. Simply put, there aren't enough developers, product managers and IT operations specialists to fill vacant positions in the industry.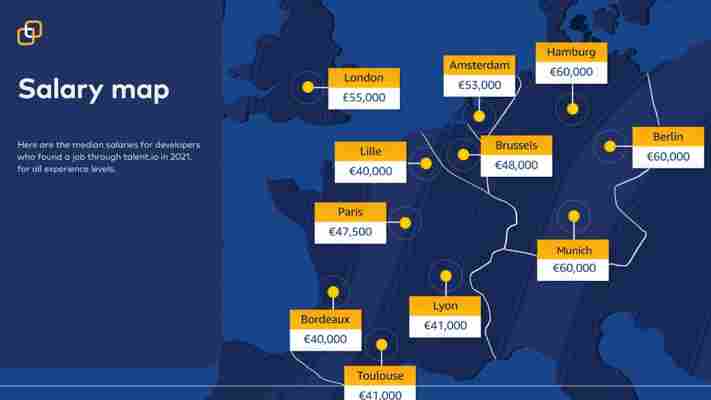 Rising salaries and opportunities
Unsurprisingly, this disparity between supply and demand has driven hiring costs up, as companies continuously compete with and outbid each other to snap up recruits. Data from talent.io's report indicates the average salary for developers in London is almost £60,000, representing the highest in Europe. Even entry-level jobs in tech can be highly lucrative; junior UX designers with up to a year of experience can expect to be earning around €37,000 per year, while data engineers command an annual wage of roughly €42,500, according to data from French candidates.
Another factor behind this hiring spree is the emergence of skills gaps within technical workforces, which has been exacerbated by a proliferation of new IT and development methodologies. The object-oriented programming language Go, for instance, is a relative newcomer to the scene alongside stalwarts like Python, Java and JavaScript, but ranks in recruiters' top four most sought-after backend competencies according to the European Tech Salary Report . Similarly, familiarity with frontend JavaScript frameworks like React, Angular and Vue continues to be highly prized when assessing potential candidates.
With these skills in such high demand, employees who possess them are likely to have better earning potential than those who don't. Across major tech hubs including London, Berlin and Paris, for instance, full-stack developers - who can cover the broadest spread of roles within a business - were the most requested.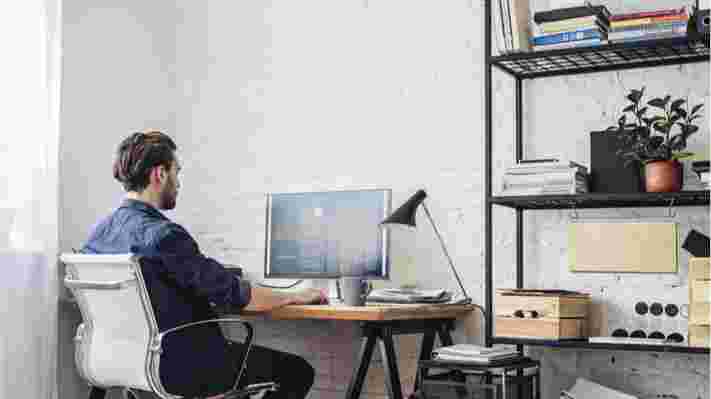 A candidate's market
Remote working has also played a significant role in the increases of both competition and salaries for tech workers. The IT industry was among the first to wholeheartedly embrace remote working (years before the pandemic made it a necessity, in many cases), and the ability to take advantage of a much wider pool of offers without being bound by geographic proximity has had a notable impact.
Almost two-thirds of candidates surveyed as part of talent.io's research stated that they would not consider working for an organisation that didn't offer at least some level of remote or hybrid working , and while more than half of the companies interviewed were happy hiring full-time employees who lived in another country, those that don't offer some flexibility in this regard may find themselves in the unfortunate position of having their existing technical staff lured away by those that do.
On the other hand, the figure on their payslips, and the ability to earn them from wherever they choose, aren't the only reasons why a technical candidate may find themselves attracted to a new job over their existing one. Corporate values, workplace culture and other social considerations are playing an increasing role in the decision-making processes of technical workers. Especially for younger generations within the workforce, a company's position and record on diversity, environmental protection or mental health may be the deciding factor in whether or not they want to work for a specific employer.
They may also wish to explore new opportunities and challenges, particularly if they feel they're not being stimulated in their current role. A lack of professional development can lead to employees feeling overlooked and undervalued; conversely, giving them too much responsibility without adequate support and resourcing may result in stress and burnout. Both scenarios are common triggers that often cause technical workers to start looking for their next position.
Many of these factors can be addressed independently of salary, but the simple fact is that right now, it's a candidate's market. With such a large shortfall in available talent, there's very little to stop a developer or engineer who feels they're being underpaid from simply walking out of the door and into a role with another organisation that better fits their needs.
Some may even choose to pursue a freelance career, swapping the nine-to-five for contract-based project work across a variety of clients. With tech freelancers in Paris and Berlin netting average daily rates of around €600 according to talent.io - equivalent to an annual salary in excess of €130,000 - the rewards can be substantial for those willing to forego the stability of an in-house position.
Prepare accordingly
The world of modern business is driven by technology, and that technology is driven in turn by talented and qualified professionals. The digital revolution has empowered those professionals to take charge of their careers, and ensure that their jobs are working for them, not the other way around. In order to most effectively do that, however, IT professionals must ensure they're armed with as much knowledge as possible.
The insights from surveys like talent.io's Tech Salary Report are an invaluable tool in maximising your career potential, and the company's talent club can give you access to exclusive reports, guides and benchmarks to help you determine the worth of your skills, as well as make the best career decisions.
talent.io is the simplest way for tech talent to find a job they love, and for companies to build great tech teams.
Their selective platform hosts a community of 100,000 qualified tech professionals and 7,000 companies in Europe. They support permanent jobs both on-site and remote, and have already helped more than 7,000 candidates find the job they deserve.
Find out more about talent.io here and make sure to download their latest report on tech salaries to get a full picture of the tech recruitment market today.