Searching for a query in Google Chrome could soon get much easier, thanks to an upcoming feature that adds a sidebar as you browse the web.
With Google's Chrome web browser approaching version 100, we're already seeing some features that can help change the way you use the browser, such as improvements to closing tabs in Android , and it's likely that we may see other features appear as we approach the big release.
If you have multiple tabs open at once, this could be a great feature for searching as you browse. However, it looks like the sidebar will only show in one tab - it won't stay in the same place as you switch between different tabs.
However, this is still a feature in testing, so the sidebar could change before it appears in a final version of Google Chrome.
How do you enable the side search bar?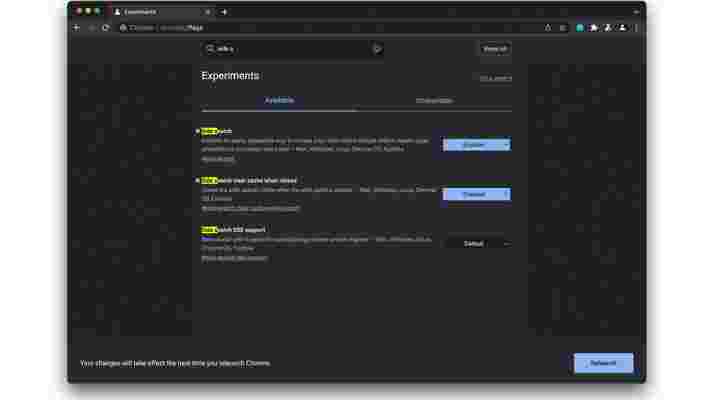 As it stands, the sidebar isn't available in Google Chrome 99, but it is in the test version of Chrome, called Canary.
Go to chrome://flags when running Google Chrome Canary version 100 , and you'll be brought to the flag page, where you can enable many features in testing.
In the search bar, type in 'Sidebar' and you'll be greeted with three options. Enable all of these, then close and open up the browser.
Search for a query and select the first result. A 'G' icon will appear alongside the address bar. Click on this, which will make the sidebar appear. You can then use this to search for anything else while you browse in the main window.
Could Windows 12 become Microsoft's first cloud-based operating system?
Earlier this week, Microsoft unveiled a bounty of upgrades for Windows 11, which has been positioned as the operating system of the hybrid working era. The additions included a new-look File Explorer, improved video conferencing facilities and various security upgrades.
However, implicit in some of the announcements were also clues as to how the company might shape its future operating systems. And if the rumors are to be believed, Microsoft has already started work on Windows 12.
The focus of the Windows 11 roadmap on enhanced mobility and the renewed emphasis on Windows 365 , the company's PC-as-a-Service offering, suggest the future of Windows lies firmly in the cloud , particularly in a business context.
Head in the clouds
In a world in which connectivity is becoming increasingly ubiquitous, it's not outside the realms of possibility that Windows 12 could become Microsoft's first ever cloud-only operating system, hosted off-device and bundled with compute and storage as part of a subscription package.
The system would be similar in many ways to traditional virtual desktop setups, which have been deployed by businesses for years to support BYOD scenarios, but offer simplified pricing and configuration structures and extend out to a wider audience that includes the consumer.
Certainly, Microsoft is already interested in shifting towards a hybrid arrangement. Speaking at the event earlier this week, CEO Satya Nadella announced that "the boundaries between the PC and the cloud are fading away".
At the moment, the idea is to streamline the transition between local and Windows 365 desktops, such that users are unable to tell whether their apps, compute and storage are coming from the cloud or their machine.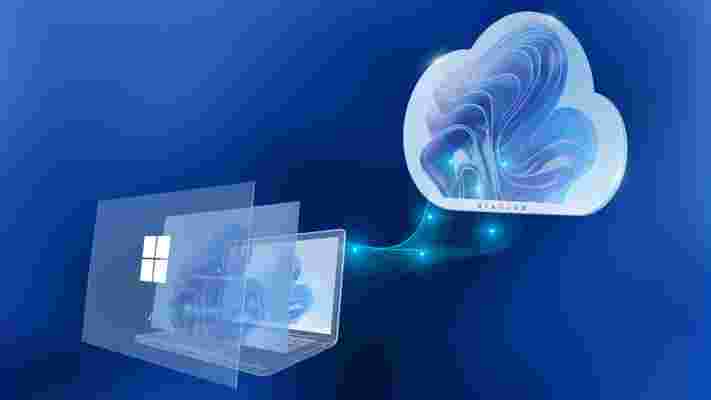 But the logical next step might be to take the whole lot into the cloud, à la Chrome OS. Microsoft has already announced it will allow Windows 365 customers to boot directly into their cloud desktop, bypassing the local OS, which feels only one step short of the cloud-only vision.
In a business setting, moving to a cloud-only system would give IT administrators tighter control over security configuration and identity management , and full oversight of how devices are being used. But in a broader context, shifting to a cloud setup is more about enabling new models of consumption.
Windows 365 is marketed as a service that provides professionals with unrivaled flexibility, in terms of the location and device they work from, but also the resources available to them. There are currently twelve separate Cloud PC configurations, each of which offers a different amount of resources, and customers can switch between the tiers at any time.
Microsoft could use a new cloud-based OS as the foundation for an even more concerted drive into PC-as-a-Service, normalizing the model on offer with Shadow and GeForce Now , whereby any PC can be turned into a powerhouse workstation or gaming rig . Under this arrangement, customers might pay for PC hardware in installments alongside their compute and cloud storage , similar to the way smartphones are often sold today.
The transition to a cloud model would also change the paradigm from a hardware perspective. With compute taken care of in the cloud, there would be little need for giant SoCs, which would mean more freedom when it comes to form factor. The main priority for device makers would instead become support for lightning-fast connectivity with as little latency as possible.
Getting ahead of ourselves
Ahead of this week's Windows 11 event, we spoke with Wangui McKelvey, GM of Microsoft 365, and Aidan Marcuss, CVP Windows Device and App Experience, to hear about the company's vision for Windows and the cloud.
Asked directly whether the logical conclusion to the current Windows 11 trajectory is an operating system detached entirely from the device, we were told this isn't Microsoft's vision for now.
The ambition is not necessarily to develop a wholly cloud-based OS, but rather to blend together the experience such that a broader number of use cases are supported and a broader range of users provided for.
"It's not about the reduction to a single local or cloud-based solution, it's about having the choice of both and enabling additional scenarios," said Marcuss. "It's our job to enable flexibility and land ready-made solutions for customers."
An entirely cloud-based OS would admittedly throw up a number of challenges. For example, connectivity is not distributed equally across the globe, which means access to compute performance would be determined arbitrarily by location. Although next-generation networking technologies and large-scale satellite broadband projects aim to democratize access to connectivity, we're not there just yet.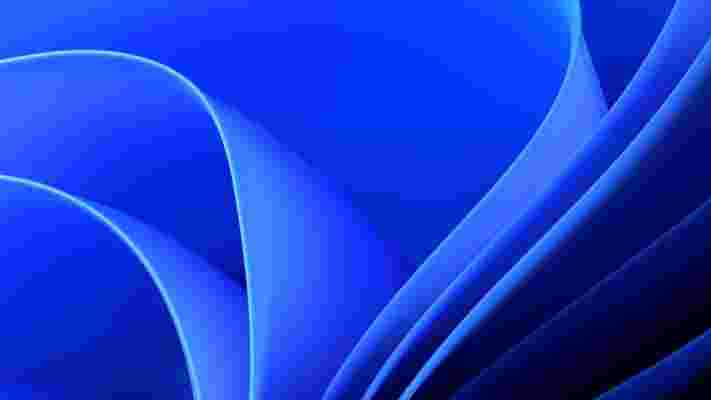 Service outages at an ISP or cloud provider level could also be a problem, temporarily turning our devices into useless husks, a state of affairs that would doubtless pique the interest of cybercriminals. Microsoft has announced functionality that will allow Windows 365 customers to access their cloud desktops while offline, but it's not yet clear precisely which features will be available.
And there's also the latency question. For use cases like competitive gaming, a cloud-based model may not be suitable, even if cloud gaming services are now beginning to make some headway.
Lastly, a wholesale shift towards PC-as-a-Service is likely to be met with resistance from computer manufacturers, whose ability to justify $1000+ price tags will be much diminished in a world in which we all run thin clients like this one .
However, none of these problems are insurmountable from a technology perspective. And although Microsoft has denied it's working towards a wholly cloud-based OS, plans are never set in stone.
As an initial step, we anticipate a larger number of businesses moving over to the PC-as-a-Service model to support the needs of hybrid work, whereby employees no longer work from a single location, nor from a single device.
But later, we could see Windows 365 extended out to the consumer market too. Currently, only businesses are able to purchase subscriptions to Cloud PCs, but consumers also stand to benefit from the flexibility and alternative pricing structures the service facilitates.
Pressed on whether we might see a consumer-focused Cloud PC in future, McKelvey gave us a polite smile and took a moment to consider. "We're thinking about all the opportunities we can enable with this technology. I'll just leave it at that."
Samsung's rumored September OLED TV launch could be its most confusing yet
Samsung could launch even more OLED TVs in 2022, and they'll use LG's panels according to the latest reports.
Hot off the heels of its recent QLED and QD-OLED TV announcements, it sounds like Samsung is already gearing up to launch its next TV lineup. That's based on the forecasts made by analyst firm UBI Research who predicts we could see the new sets drop in September (via The Elec ).
We've heard rumors for a while that Samsung has had plans to use LG Display panels in OLED TVs , but disputes over prices were reportedly causing delays. Now it seems those disputes have been settled, as Samsung is apparently set to procure 1.5 million units by the end of the year.
This is slightly less than the 2 million units the firm predicted previously, but that's likely a reflection of the delays caused by the negotiations.
It's not yet clear how these will stack up against LG's own new C2 and G2 TVs, but we expect these will be used by Samsung as a more budget-friendly alternative to its QD-OLED TVs.
Analysis: Do you know your OLEDs from your… OLEDs?
If the reports are true then Samsung's TV selection could soon be considerably more confusing to get your head around, especially if you aren't well versed in TV lingo and model numbers.
For starters, it has its ol' reliables – its QLEDs . Samsung has dedicated itself to quantum dot tech over the past few years and produces some of the best on the market, with incredible pixel counts that can reach 8K resolution .
Then it has its recently announced QD-OLED TVs . These combine the vibrant colors from QLEDs and the impressive contrast of OLEDs to create TVs with stunning images.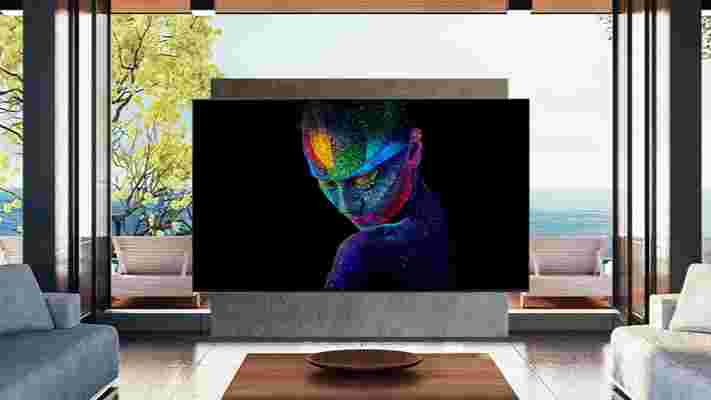 Lastly, you'd have these rumored OLED TVs made with panels from LG.
However, Samsung has elected to call its QD-OLED TVs simply 'OLEDs'. As such, unless it finds a way to differentiate its two tiers, it could be very easy to take the wrong one home if you aren't certain exactly which model you're after.
Add on the fact that, when written down, QLED and OLED are easy to mix up, and we anticipate a fair number of people will be turning to social media to complain over the coming year – especially during Black Friday sales when the flurry of discounts will likely exacerbate the confusion.
This all makes Samsung's decision to forgo the QD-OLED name for its recent TVs even odder. It was already a fairly strange move, as its choice of simply 'OLED' makes it easy to confuse its panels with LG's basic offerings rather than see them as a competitor to LG's upgraded OLED Evo TVs.
With its own OLEDs now apparently on the way, Samsung could end up cannibalizing itself as people turn to the basic and likely cheaper option believing it to be just as good as its other TVs.
We'll have to wait and see what the future holds for Samsung's OLEDs, but we hope it finds some way to make the whole situation a lot easier to wrap our heads around.