I was recently watching a dating segment on some TV show (don't judge) and noticed one of the key questions for all the potential suitors was, "Do you have your own Netflix account?"
What an odd question, I thought. Why would that make a difference -- and why wouldn't these guys have Netflix?
As the game progressed, though, it became clear that only one of all the adult men had his own account. The rest were using their parent's, ex-girlfriend's, or friend's login. Turns out that "having your own Netflix account" did make one guy more "attractive" than the others.
I should not have been so surprised that so many adults don't have their own accounts. Roughly 14% of Netflix users are letting freeloaders binge Lupin through their accounts for free.
Ever since Netflix announced that it's testing a $2.99 surcharge for those who share their Netflix accounts with people who live outside their household, I've been thinking of those bachelors and all the others who are streaming on someone else's dime.
Netflix made it clear in a post called " Paying to Share Netflix Outside Your Household " that the decision boils down to money:
"We've always made it easy for people who live together to share their Netflix account, with features like separate profiles and multiple streams in our Standard and Premium plans. While these have been hugely popular, they have also created some confusion about when and how Netflix can be shared. As a result, accounts are being shared between households - impacting our ability to invest in great new TV and films for our members."
Two years ago, Netflix spent almost $12B on content. It was predicted to spend $17B last year . In that time, competitors like Amazon Prime Video, Paramount+, HBOMax, and particularly Disney+ have surged in subscribers and possibly drawn viewers away from Netflix to their own variety of attractive, intellectual-property-based characters and content. To stay competitive and hold onto paid (and unpaid) eyeballs, Netflix will spend more on content in 2022 and beyond.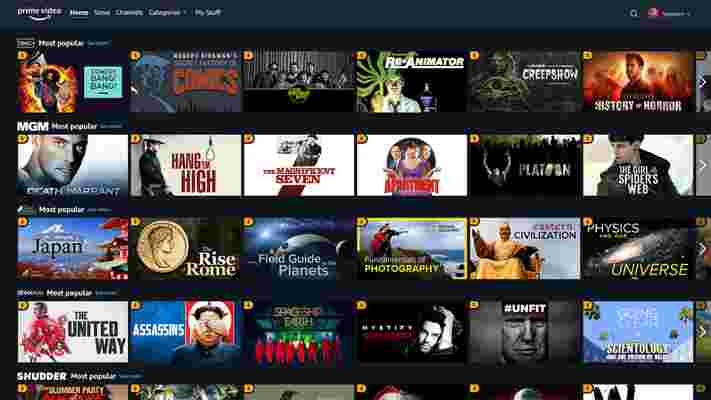 It's fair to also assume there's a straight profit motive here. Netflix has known, based on IP addresses, that people who live sometimes hundreds of miles apart are accessing the same account. It's a significant, untapped revenue stream (money it needs for Bridgerton 3 and Stranger Things 4 ).
If the test goes through, it's also a watershed moment not just for all those Netflix Password sharers, but for other password-based service and content systems that have not traditionally relied on location to decide who is and isn't a qualified member.
Just imagine what would happen if Amazon implemented a similar surcharge. How many people are using your Amazon Prime account?
Many of these platforms have already been slowly working through ways to limit the number of times paid accounts could be used. Microsoft, for instance, will limit the number of systems that can share an Office365 account. If you forget to remove it from one old computer before loading the software on a new one, Microsoft won't let you and will force you to deactivate the account on the original system.
Adobe's Apps and Cloud will force you to log out of, say, Photoshop, on one system before loading it up on another
Netflix already limits the number of people who can simultaneously watch content on an account (two for a basic, four for a premium).
Still, there are many of us who have readily shared login credentials for Netflix, Hulu, and countless other services with family and friends, assuming that as long as we weren't all using it at the same time and at least one person was paying, it was all good.
That may soon no longer be the case as companies change their definition of membership. Credentials are not enough. Location (based on IP) can matter.
It'll be a harsh and expensive new reality for many -- especially those bachelors.
Warzone 2: everything we know so far about the Call of Duty battle royale sequel
Warzone 2, the sequel to the popular Call of Duty battle royale, is officially in the works.
Following plenty of rumors and speculation, developer Infinity Ward confirmed earlier this year that a "new Warzone experience" is in the works, with this new experience and the new Call of Duty game (a sequel to Modern Warfare 2019) designed "from the ground-up" together.
According to the developer, the sequel is being built in a new engine and will be a "massive evolution of battle royale", introducing an "all-new playspace" and alongside a new sandbox mode. While publisher Activision Blizzard has claimed Warzone 2 will have "groundbreaking innovations", though exactly what those are hasn't been shared.
While Warzone Season 3 is underway, Infinity Ward hasn't shared many details on the next generation of Warzone, but we're hoping for a big ol' information dump at Summer Game Fest 2022 and/or Gamescom 2022 . Until then, here's everything we know about Warzone 2 so far.
Warzone 2: cut to the chase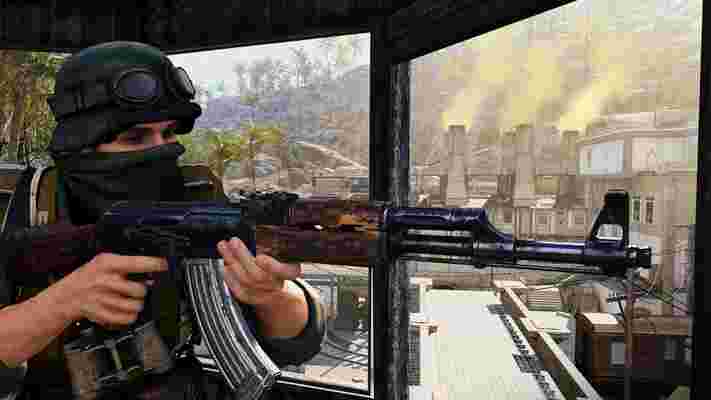 Currently, there is no confirmed release date for Warzone 2, nor a list of platforms the game will be made for. But Activision Blizzard has confirmed, in its first-quarter financials for 2022 , that development on its new Warzone game "is proceeding very well", with the publisher planning to officially reveal the sequel "later this year".
A Bloomberg claims the sequel is on track to release in 2023. According to the news agency, next year's Call of Duty game has been delayed, making 2023 the first year that a mainline Call of Duty hasn't been released in nearly two decades. But "a new, free-to-play online title" (which is likely Warzone 2) will release in 2023 – with Treyarch, the studio working on the delayed Call of Duty game, assisting with the development of this free-to-play game.
"We have an exciting slate of premium and free-to-play Call of Duty experiences for this year, next year and beyond," a spokesman for Activision wrote to Bloomberg in an emailed statement. "We look forward to sharing more details when the time is right."
It's also possible that the release of Warzone 2 has been internally delayed. Notable Call of Duty leaker Tom Henderson claims he previously heard that Warzone 2 was scheduled to release in "Holiday 2022".
While we can only speculate on Warzone 2's release date, we can make more of an educated guess on what platforms the next entry in the series will release on. It's almost certain that we'll see Warzone 2 land on PS5 , Xbox Series X , Xbox Series S and PC.
Whether it will also land on PS4 and Xbox One is less certain. Infinity Ward did tweet that "a new generation" of Call of Duty is coming. Whether that indicates an intention to leave behind older hardware generations isn't clear, although at the moment it looks sort of unlikely given large swathes of Warzone players are likely to be on last-gen hardware when the release rolls around, particularly as console stock shortages are still ongoing .
Warzone 2's release on PlayStation will come as a relief to many, following Microsoft's acquisition of Activision - but it looks like the series will stay multi-platform for the foreseeable future.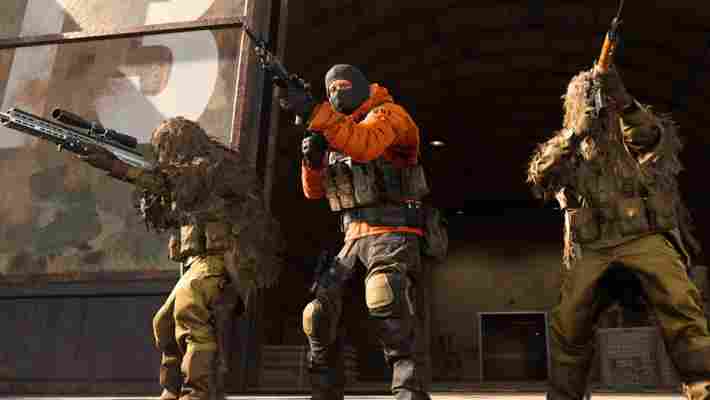 Reveal in 2022 Activision Blizzard has confirmed that it plans to reveal Warzone 2 sometime this year and that development is "proceeding well".
"Development on this year's premium and Warzone experiences, led by Infinity Ward, is proceeding very well," the company's first-quarter 2022 financial results state. "This year's Call of Duty is a sequel to 2019's Modern Warfare , the most successful Call of Duty title to date, and will be the most advanced experience in franchise history. The new free-to-play Warzone experience, which is built from the ground-up alongside the premium game, features groundbreaking innovations to be revealed later this year."
Colombian Inspiration? According to Call of Duty leaker Hope on Twitter, the Warzone 2 map will "heavily take inspiration from Medellin, Colombia".
While this hasn't been confirmed, it would line up with reports that the new Call of Duty game, which Warzone is being built "from the ground-up" alongside, is set in the drug war against Colombian cartels. However, these reports have also not been confirmed.
A clean slate According to notable leaker Tom Henderson , the future of Warzone will see the title separated into "Warzone Legacy" and "Warzone". Warzone Legacy is the current version of Warzone, the leaker claims. It will continue to be supported after the release of Warzone 2 and will include content from Call of Duty: Black Ops Cold War , Call of Duty: Modern Warfare (2019) and Call of Duty: Vanguard , he said. This version of Warzone will continue to be available on both last-gen and current gen consoles as well as PC.
In contrast, Henderson says that Warzone 2 (which may just be called "Warzone") should essentially be viewed as a new Call of Duty title. According to the leaker, Infinity Ward's new Warzone map (or Warzone 2 map, we should say) will be a "clean slate" for the title and will see the developer scrapping all the game's current content, including Operators and weapons.
Warzone 2 likely won't offer the content previously available in Warzone and will instead offer new content starting with the upcoming Modern Warfare 2. But stats might carry over from Warzone Legacy to Warzone 2.
What's more, this Warzone sequel will apparently be available only on PS5, Xbox Series X, Xbox Series S and PC, with Henderson claiming that the game could be considered for past-gen consoles if "sales don't perform well". There would be no crossplay between past-gen and current-gen versions of the game, however.
Lessons learned In a call with press and content creators in February 2022 (via CharlieIntel ), Warzone's developers admitted they "f****d up" with Warzone and called the battle royale's state at the time "embarrassing".
Activision Game Director Josh Bridge admitted that the team wasn't happy with the state of the game and that it had "learned the upper limits of their technology" when trying to integrate other Call of Duty games into Warzone over the years.
According to the developers, trying to build Warzone into future Call of Duty titles following its release caused "significant development challenges" and saw the free-to-play game suffer from major issues -- as well as losing its own identity.
The developers said they are "determined to fix the issues with the game", which is something that was emphasized in the blog post confirming Warzone 2 is in development.
"Naturally, we have exciting plans in the works across the franchise this year, but currently the team's focus is strictly on the Warzone experience we are all playing today, addressing current frustrations, and tackling several important requests from our community," the post reads.
It sounds like, even with a new generation of Warzone in the cards, players of what could become known as "Warzone Legacy" won't be left behind.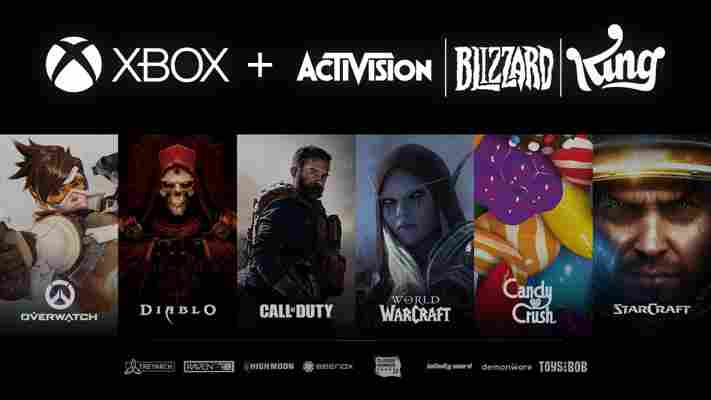 Not an Xbox exclusive Following the announcement of Microsoft's planned $69 billion acquisition of Activision Blizzard earlier this year, there was uncertainty over what the takeover would mean for the future of the Call of Duty series. The main question: Will future games come to PlayStation?
Good news for PlayStation players: it's looking like they will for the foreseeable future.
In a blog post announcing the deal, Xbox head Phil Spencer said: "Activision Blizzard games are enjoyed on a variety of platforms and we plan to continue to support those communities moving forward". This ambiguous statement didn't exactly confirm whether current Activision Blizzard franchises, like Call of Duty, will become Xbox exclusives at a later date.
Spencer then tweeted that he had "good calls" with leaders at Sony and had confirmed Microsoft's "intent to honor all existing agreements upon acquisition of Activision Blizzard" as well as the company's "desire to keep Call of Duty on PlayStation". "Sony is an important part of our industry, and we value our relationship," Spencer wrote.
This didn't exactly instill confidence among Call of Duty PlayStation players; many worried about what these "existing agreements" are. After all, Spencer didn't explicitly say future Call of Duty games will be on PlayStation.
In a report by Bloomberg , four anonymous insiders, who claim to have knowledge of the deal, told the outlet that the next three Call of Duty games are slated to release for PlayStation as well as Xbox consoles. The sources told Bloomberg that Activision had already committed to these releases before the acquisition and so Microsoft intends to honor it.
These three games are apparently the now-confirmed Modern Warfare 2 reboot (aka Call of Duty 2022), another Call of Duty game from Black Ops Cold War developer Treyarch ( potentially delayed to 2024 ) and Call of Duty: Warzone 2.
Clearing things up even more, though, is a blog post published by Microsoft in February 2022 that offers more clarification and addresses Call of Duty specifically. That post says it will stay on PlayStation even beyond these existing agreements.
The post states that, "to be clear, Microsoft will continue to make Call of Duty and other popular Activision Blizzard titles available on PlayStation through the term of any existing agreement with Activision." Further to that, Microsoft "have committed to Sony that we will also make them available on PlayStation beyond the existing agreement and into the future so that Sony fans can continue to enjoy the games they love."
DJI Mini 3 leak points to imminent take-off for compact drone
A new DJI Mini 3 leak has arrived in the slipstream of last week's revealing video of the compact drone, with an internal calendar pointing towards a launch later this month.
A DJI product training calendar, shared by @DealsDrone on Twitter, appears to show that staff will be briefed on a new product (most likely the DJI Mini 3) from April 20, ahead of a likely release on April 28.
This isn't a precise a release date, with the post stating that "the release date is guessed to be April 28", but it does give us a likely window for the arrival of one of the most exciting drone releases of the year.
What still isn't yet clear is how many DJI Mini 3 models we'll be treated to. All of the leaks so far, which have included retail product packaging and that leaked video, have pointed towards a DJI Mini 3 Pro.
This would be the first 'Pro' model DJI has released for its Mini series, which has traditionally been an entry-level range for beginners. That means a standard DJI Mini 3 could also be on the cards, given that the Mini 3 Pro would likely be a pricier affair – particularly if it comes with the rumored DJI RC controller.
But, so far, we haven't yet seen any leaks for a more traditional successor to the DJI Mini 2, which we still rate as one of the best drones you can buy. The Mini 3 Pro rumors so far point towards obstacle-avoidance sensors, a larger 1/1.3-inch CMOS sensor and a new battery, but questions still remain. Fortunately, it doesn't look like we'll need to wait long to see them answered.
Analysis: DJI Mini 3 mysteries remain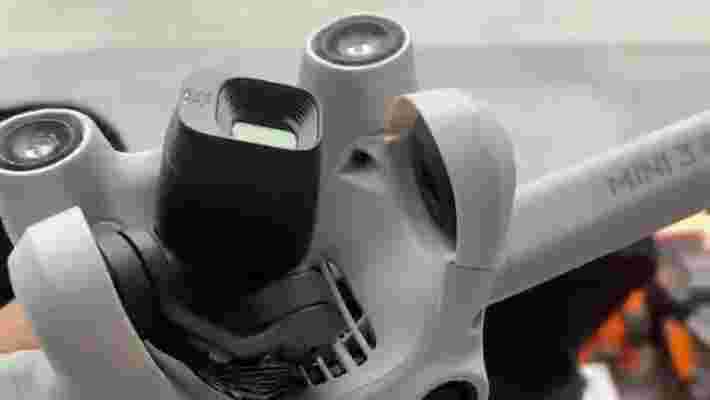 Recent DJI launches have seen major leaks and rumors start to ramp up around 4-6 weeks before an official announcement – so this new leak only boosts the likelihood of a launch sometime in the next few weeks.
If that's the case, we can expect to see more leaks appear throughout April, as retailers start to receive stock. If the Mini 3 follows the same disastrous launch pattern of the DJI Mini 2, we could even see someone buy one in Best Buy ahead of the full announcement .
While recent leaks have revealed a lot about what we can expect from the sub-250g drone, a lot of questions do remain. For example, will the DJI Mini 3 Pro will joined by a standard Mini 3? If not, what will happen to the current DJI Mini 3? And will the Mini 3 Pro be available without that leaked RC controller?
The latter is particularly important because one of the main appeals of the DJI Mini 2 (aside from its compact size) is its price tag. At $449 / £419 / AU$749, it's effectively the affordable compact camera in DJI's lineup, so it seems unlikely that DJI would abandon that price point altogether with a pricer 'Pro' model.
Whether than means the arrival of a standard DJI Mini 3, or simply different bundles for the DJI Mini 3 Pro, is something we'll have to wait until later this month to find out for sure.