The nightmare could finally be over for people wanting to buy a new graphics card, as after a spate of rumors suggesting that GPU prices could soon be falling , we're now actually seeing the proof, with the price of the mighty Nvidia RTX 3080 dropping by a huge 35% overnight.
While the price drop was spotted in Australia, where the high-end GPU's price fell from AU$2,299 (around $1,700 / £1,300) to AU$1,499 (around $1,100 / £850), this could be a positive sign that prices elsewhere will begin to drop.
The RTX 3080 was one of the most in-demand GPUs of the past few years, so it's reassuring to see its price dropping, and it could mean that this difficult period of inflated GPU prices and low stock is at an end.
However, does this mean you should rush out and buy one? Maybe not.
Analysis: A bad time to buy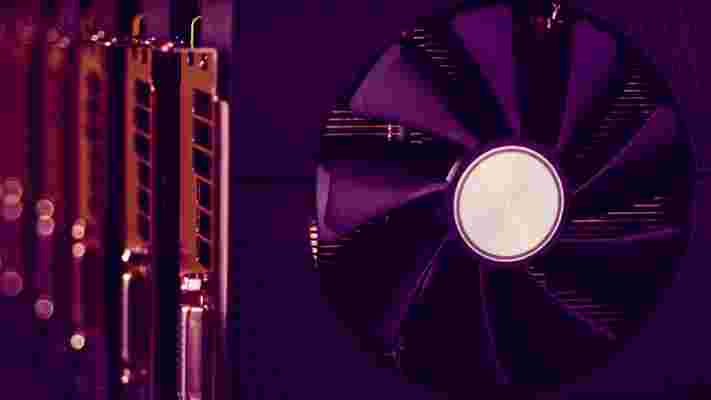 We don't blame anyone who has been waiting for two years to grab a graphics card now that prices are falling, but we actually recommend caution. This is still a bad time to buy a GPU.
For a start, while prices are beginning to drop, it may take a while for graphics cards to actually be sold at their original MSRP (Manufacturer's Suggested Retail Price). GPU prices were so high, that they will need to drop before they are actually at the price they were supposed to be.
Both Nvidia and AMD are rumored to be launching next-generation graphics cards later this year, along with Intel, which is entering the market with its own discrete gaming GPUs.
This means the latter part of this year could be an exciting time for graphics cards, with a host of powerful new GPUs coming out. If you splash out on a GPU now, you may regret it if these new graphics cards bring even better performance. Without the stock issues, these new GPUs may also launch at more realistic prices.
On the other hand, if you have the money, then maybe it is worth buying a GPU now, as you've waited all this time, and it'll allow you to play the latest games with all the graphical bells and whistles you've been missing out on.
Via Wccftech
Android 13: 3 big things we learned about the next Android update this week
It's the end of a busy week in tech, with the iPhone SE (2022) release, Xiaomi 12 and Samsung Galaxy A53 5G launches, and lots and lots of Android 13 news to parse through too.
News about the next Android update was relatively light on the ground - until it wasn't, and that cut-off point was roughly in the last five days. We've now heard quite a few things about Android 13.
In case you don't read the tech news every day (and we wouldn't blame you), here are the three key things you might have missed this week when it comes to Android 13.
1. A possible unveiling date
This is the biggest piece of information: Google IO 2022 has been confirmed for mid-May, and based on precedent, this is when we'd expect Android 13 to get unveiled for the public.
At the keynote conference on May 10, Google will likely run us through the key flagship features of Android 13, though it might leave some of the smaller ones to be discovered later.
This won't be the release date for Android 13, and we'll have to wait until near the end of the year for that - though we could see betas kick off shortly after Google IO.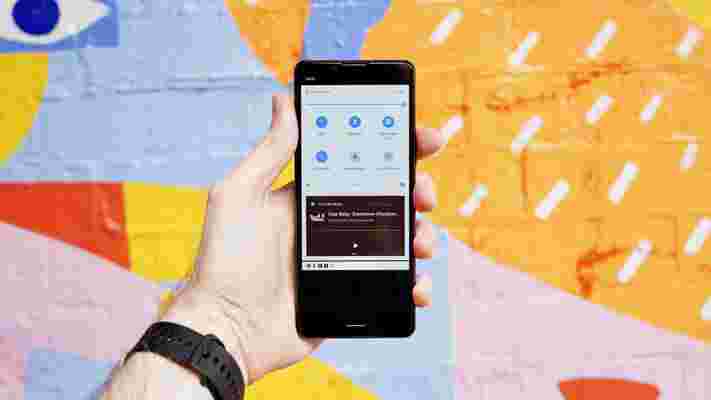 2. No more notification spam
Are you sick of constant dings from certain apps, especially ones you barely use? Well Android 13 might be unlucky for some apps which constantly do this.
Google has confirmed that in Developer Preview 2, the newest early-days version of Android 13 designed so developers can see what the new software is like (so they can build their apps around it), notifications are changing. Now, apps have to explicitly ask for your permission before they send you loads of notifications.
This probably won't stop your constant WhatsApp alerts when annoying people repeatedly share pictures of their boring dogs in group chats, but it'll be useful for those apps which keep nagging you to use their services.
3. Big tablet news
This has been a great week for tablet software, following on from news that Google is going to ensure tablets get circulated higher-quality apps in the Play Store (which isn't technically Android 13 news, but we thought we should share anyway).
No - as spotted by tech software writer Mishaal Rahman , Android 13's Developer Preview brings a big change for tablets, in the form of a recently-used-app task bar like iPadOS' similar feature.
This means that, instead of having to close one app to open another, you can simply bring up the task bar to jump to your frequently-used apps. This should be a useful feature for multi-taskers but also general users.
New Dyson Airwrap vs original Dyson Airwrap: How the hot air stylers compare
The Dyson Airwrap is one of the most popular hair stylers on the market, which is no surprise given just how versatile it is. However, since November 2021, it's been almost impossible to get hold of and now we know why – Dyson had a brand-new version in the works.
So just how does the new hot air styler stack up against the original Dyson Airwrap ? We'll need to test it extensively before we can provide a definitive judgment, but you can tell a lot from the spec sheet alone.
Both versions of the Dyson Airwrap look identical, but there are aspects of the latest hair styling tool that make it stand out from its predecessor.  Here's how the two compare.
Can't wait to get your hands on the new Airwrap? Then check out these deals for Airwrap dupes available right now
Price and availability
The new Dyson Airwrap will set you back $599.99 / £479.99 / AU$899.99 , whereas the original version costs $549.99 / £449.99 / AU$799.99 – that's a price increase of $50 / £30 / AU$100 .
Both models ship with six attachments but at the time of purchase, you must decide whether you want the version of these attachments designed for short to medium length hair, or longer locks. However, if at some point you either grow your hair or chop it all off, you can purchase additional attachments for $40 / £30 / AU$49 each.
The new Dyson Airwrap is available to buy in the UK now, although it won't start shipping until the end of March 2022. In the US and Australia, it won't go on sale until at least June 2022 – the exact date has yet to be confirmed.
The original Dyson Airwrap, which was launched in 2018, has been extremely hard to get hold of since November 2021. While some retailers do occasionally get stock, the supplies sell out extremely quickly. Our article on where to buy a Dyson Airwrap has the latest information on where you can get your hands on one right now.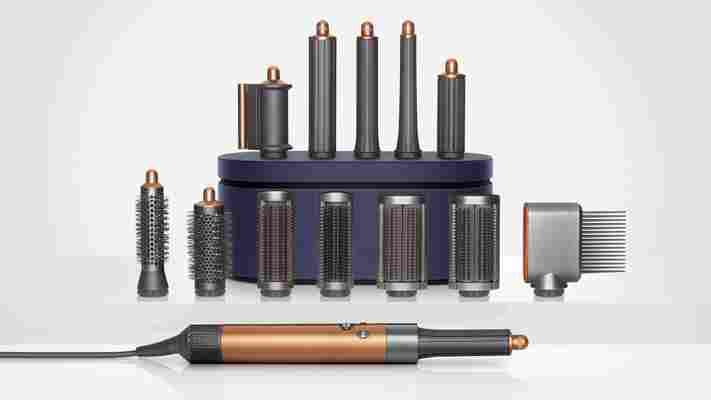 Design
On the outside, the two versions of the Dyson Airwrap look almost identical. Both measure 10.7 x 1.61 x 1.89 inches /  27.2 x 4.1 x 4.8cm, but while the original Airwrap weighs 1.45lb / 660g, the new version of the hot air styler is slightly lighter at 1.35lb / 611g.
Both stylers offer 1,3000W of power and have three speed settings. The cable is slightly longer on the new Airwrap at 8.8ft / 2.68 m, compared to 8.6ft  / 2.62m.
As we've mentioned, both models of the Airwrap ship with six attachments: two curling barrels of different widths, a firm smoothing brush, a soft smoothing brush, a round volumizing brush, and a drying attachment. You also get a leather storage case and a filter cleaning brush. The original Airwrap also ships with a non-slip mat that the appliance can be placed on during styling, however, this doesn't come with the new model.
Both models come in several colors. Dyson has unveiled a new nickel/copper version as an option available for the new Airwrap. This has a copper accent similar to that found on the Prussian Blue option, which was launched across all of Dyson's hair care appliances
Dyson also says the new Airwrap will be available in Prussian Blue, along with the iconic nickel/fuschia and copper/nickel, which uses the metallic grey as the accent rather than the main shade.
When the original Dyson Airwrap launched it was only available in the familiar nickel/fuschia shade, although since then a black/purple option has been launched, alongside red, which is a limited-edition version that's usually only available around Valentine's Day, and the Prussian Blue color mentioned above.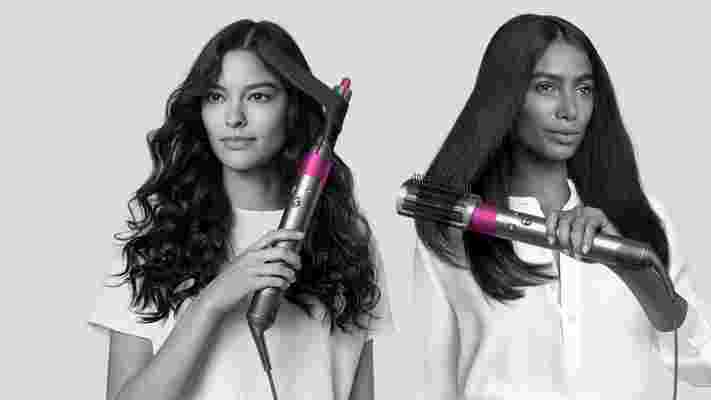 Features
The big difference between the two versions of the Airwrap lies in the styling attachments. According to Dyson, the curling barrels and the dryer attachment have been re-engineered on the new model to make styling your hair easier.
On the original Airwrap, the air was only able to flow in one direction on the curling barrel, which meant you needed to switch barrels when styling different sides of your hair. However, on the re-engineered barrel that ships with the new Airwrap, the air can flow in both directions – you simply rotate the tip to switch the direction, which makes it quicker and easier to use.
The drying attachment has also been given an overhaul. Now known as the Coanda Smoothing Dryer, you use this to blast hot air at your locks to roughly dry them before styling, in the same way as you'd use a conventional hair dryer. However, it also offers a 'smoothing mode', which uses the Coanda effect of the Airwrap -  an aerodynamic phenomenon that attracts hair towards the Airwrap to make styling easier - for example when curling hair, the Cander effect automatically wraps hair around the barrel. In the case of 'smoothing mode', the Coander effect attracts and lifts longer hairs to the front, as a second jet pushes flyaways (shorter, broken hairs created by heat damage) through the tresses and out of sight.
It's similar to a technique used by hairdressers to create a smooth, sleek finish when blow-drying hair, and was first implemented by Dyson with the Flyaway attachment for its Supersonic hair dryer, which was launched last year. So we're thrilled to see the feature has been extended to the new Airwrap.
The new version of the Dyson Airwrap comes with just three temperature settings, unlike the original model, which has four. Dyson hasn't revealed the exact temperatures of these settings, but it's likely the new Airwrap doesn't reach the same heat level as the original version, to help keep heat damage to hair to minimum; the hotter a styling tool, the more damage it causes to hair.
It's worth pointing out here that the re-engineered tools are also compatible with the existing Airwrap, so if you already own the styler you can benefit from the new attachments without having to fork out for the new model.
The latest Airwrap also offers slightly faster airflow of 13.5 liters per second compared to the 13 liters per second achieved by the original Airwrap. This should make styling your hair quicker, although again we'll be putting this to the test when we go hands-on with the new Airwrap.
Takeaway
Without having tested the new Dyson Airwrap we can only draw limited conclusions about the new styler, but our initial impressions point to a styler that's quicker and easier to use.
While the design of the Airwrap remains pretty much unchanged, for those who want to curl their hair, the re-engineered barrels certainly take away the hassle of having to switch attachments half way through styling.
We also think the (likely) reduced heat settings will be welcomed by those with fine or already damaged hair, and will enable them to continue styling their hair without making the damage worse.
While the price increase will disappoint some – especially given the Airwrap is already one of the most expensive hair stylers on the market, we'd argue that it's not outrageous given the new features, and allowing for inflation since the original model was launched. We'll need to go hands-on with the new Dyson Airwrap to confirm whether or not it lives up to its promise, and whether Dyson has indeed made real progress with its line of hot air stylers. Stay tuned for our full review.